FAQ Section
>
Car Hire Insurance FAQs
>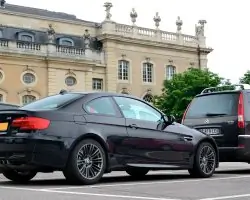 What insurance policies are offered by Auto Europe?
We explain the car hire insurance policies offered by Auto Europe.
Auto Europe offer a variety of policies available through the company.
Whilst we summarise these below please do read the companies terms and conditions for full details.
Auto Europe offer a wide range of packages, so firstly please check the details of any package you are looking to purchase. Please note that none of the packages offered by the firm cover damage to the wheels, tyres, roof or underbody and exclude damage sustained in car parks. If you want wider cover consider a policy from the MoneyMaxim panel for more comprehensive cover at extremely competitive rates.
Basic Package with No Insurance - Normally for American destinations, offered alongside a 'insurances included' option. Will probably offer some liability insurance, but this could be limited to the local State limit, which in some places is as low as $5,000. It is therefore worth checking this before travel so you can purchase top up insurance before you leave the UK rather than having to buy the local car hire desk alternative. Does not include Collision Damage Waiver or Theft Protection so you would be responsible for the loss or damage to the car to its total value. You can purchase Collision Damage Waiver and Supplementary Liability Insurance if required either at the car hire desk (check prices with the hire company before travelling as this tends to be an expensive way to purchase such insurance), or through the MoneyMaxim car hire insurance comparison service.
With Insurances Package - Normally includes Collision Damage Waiver, Theft Protection and Liability Insurance. However in most parts of the world an excess (sometimes called a deductible) remains the responsibility of the hirer, and this can be sizeable. Additionally the renter will remain responsible for damage to windows, wheels, tyres, roof and underside of the vehicle. Auto Europe do not offer their own excess insurance, but leave it to renters to either buy cover from the car rental desk (which is normally very expensive) or protect themselves with a car hire excess insurance policy such as those available from the MoneyMaxim car hire insurance comparison service. These will cover both the excess, the other areas mentioned above and on particular policies have additional features such as lost key or misfuelling cover.
Zero Excess Insurance - Offered free on selected car hire deals in regions where an excess applies on the rental firms collision damage waiver and theft protection cover. Covers the excess, but not windows, wheels, tyres, roof and underside of the vehicle. Also excludes some damage other car hire excess insurance would normally cover and at times this had led to negative comment on blogs where users feel that minor damage have been rather harshly attributed to driver recklessness - the company policy is to exclude covering damage where it is caused by the driver not taking due care, is reckless or negligent. (Auto Europe say this includes - but is not limited to - adding wrong fuel, not following the rules of the road, damages incurred while parking or in a parking facility, burned clutch, using the hand brake incorrectly etc).
Refundable Excess Program - Offers reimbursement for any excess paid to the supplier for accidental damage. You should decline the supplier's additional excess reduction insurance upon check out. Bear in mind the same exclusions as above.
Please note that in the UK these take the form of waivers rather than insurance, so you do not have the added protection of the Financial Services Compensation Scheme should the product supplier fail. Furthermore disputes could not be dealt with through the Financial Ombudsman Service.
Compare car hire insurance prices with MoneyMaxim
This content was last reviewed on 29/10/2014
Image courtesy of: Alexandre Prevot
Similar Questions
Car Hire Companies - Insurance Questions
General Car Hire Insurance Questions
Excess Insurance Questions
Questions on CDW & SLI Policies for the USA and Canada
Combined Worldwide CDW, SLI & Excess Policy Questions
Driver related Questions
Car Rental Keys Questions