FAQ Section
>
Car Hire Insurance FAQs
>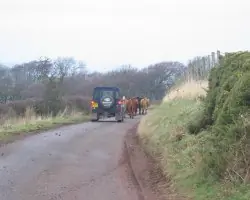 Why are there restrictions on UK usage?
We explore your options when looking for a Car Hire Excess Insurance policy to cover UK car hire.
This relates particularly to annual car hire insurance policies. Some car hire companies try to restrict drivers to hires that are taken outside the UK. This is because they are discouraging drivers who are 'frequent hirers' - say those who don't own a car, but hire one every week or so to undertake a journey.
If you want your car hire insurance policy to include flexible UK usage just run a quotation through the MoneyMaxim car hire insurance service which will display companies who can help you- what's more their prices are within a pound of companies who might have restrictions!
Compare car hire insurance prices with MoneyMaxim
If you have any queries do call a member of the MoneyMaxim car hire insurance team.
This content was last reviewed on 27/10/2014
Image courtesy of: Richard Webb
Similar Questions
General Car Hire Insurance Questions
Excess Insurance Questions
Questions on CDW & SLI Policies for the USA and Canada
Combined Worldwide CDW, SLI & Excess Policy Questions
Car Hire Companies - Insurance Questions
Driver related Questions
Car Rental Keys Questions