Cheap mobile phone deals
Get the best contract for your mobile phone, get great, cheap deals on a variety of mobile phone models.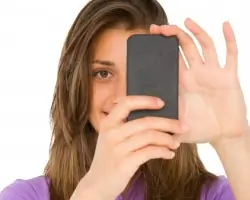 Cheap mobile phone deals
Did you know you can get a free mobile with inclusive minutes, texts and internet from under a pound a month?
Cheap mobile phone deals
Samsung Galaxy S4 deals
Great deals on Samsung Galaxy S4, many great offers on Samsung phones for you to find a contract or deal that suits you best!
Samsung Galaxy S4 deals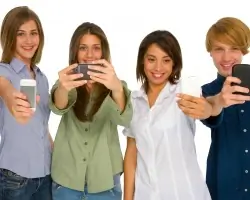 Looking for your next mobile phone but don't want to pay the line rental charges on offer from the high street? Well, that's okay, you don't have to! We have access to some great deals across the board from the latest phones, last year's top model & this year's bargain through to basic phones for next to nothing.
There are deals available on the latest phones - iPhones, the Samsung Galaxy models, HTC handsets, Nokia Lumia's, the newest Blackberry etc.
Last year's top models are this year's conspicuous bargains - great phones like the Samsung Galaxy or iPhone being unfairly overlooked but, having recouped their development costs, now available at a fraction of their previous rates and they're still fantastic devices.
Or if you just want to stay in touch without the latest handset and it costing the earth, how does a deal giving you free minutes, texts, internet, line rental and a phone for under a pound a month sound?
Sounds too good to be true, what's the catch?
These deals basically rely on you claiming cash back at specified times during the contract. If you forget to claim, you won't get the cash and will finish up paying more so you do need to be organised - though we can help with that. The firms rely on a good proportion of people not claiming their cash backs which makes for really good deals for those that do. Read on for more information and how to avoid the pitfalls.
How you can get a free phone for next to nothing a month?
Firstly you need to be 'credit worthy' - partly because you need to have a reasonable credit rating to get a contract in the first place, but also because the deals we going to talk about can be cancelled if you fall behind with your payments. You can check your credit rating through one of the free credit checking services such as Credit Expert if you want to make sure you are likely to accepted, but if you regularly have payments returned by your bank we suggest you don't sign up to a deal like this.
Secondly you need to be reasonably organised - but we can help you with that!
Why would phone companies offer such a deal?
But we can hear you saying - "Free phone, line rental, free texts, free calls, free internet usage - for under a £1 a month - surely no company is going to offer me that?" Well if you were the only customer in the world they wouldn't, but because enough customers who sign up to this deal are not as well organised as they could be some end up paying for the phone - which means that across the whole portfolio of customers the phone companies make a return. But you can easily 'beat the system', profit from others poor organisation and get your free phone with the package of free benefits thrown in. As at the date of writing this article there were free deals offering 50 minutes, 250 texts, 250Mb internet and a free Nokia phone for just 88p per month!
So how does it work?
This system relies on 'cashback' - so you pay a monthly payment, of say £25, to the phone company over the duration of the contract. Every so often you send in your bills to the retailer you bought your phone from and they refund you part or, in many cases, almost the whole cost of the contract. That's it - but you do need to be aware of some of the reasons that people end up paying when they don't need to:
Claim dates - you need to send in a bill (or in some cases all the bills for a set period) at regular intervals - these dates will be specified on their website, and you need to make sure you don't forget. If you don't claim within the period the terms and conditions state you can find yourself missing out on your payment, and in the worse case scenario being stopped from claiming back any cash in the future. So write the dates in your diary, on your calendar and register them with MoneyMaxim's Prompt Me service - which means you get a text or e-mail reminding you that the time to send in your bills is getting close!

You need to keep up to date with your payments, failure to do so will result in loss of the rebates - hence the reason we suggest the less creditworthy do not apply!

Some companies prohibit in term changes to tariffs - so read the small print carefully if you think you are likely to need to 'upgrade' during the contract period as this might invalidate your claim.

Add Ons and Extras - another way the retailers make these schemes pay is by selling you additional insurances and services. Often these are packaged in with the phone and offered free for an initial period. Some of these packages cost over £135 a year and they are not necessarily the best in the market so be careful. If you don't want it, cancel the direct debit and phone the phone numbers supplied to tell them. All have to offer the statutory 14 day cooling off period. If you like this kind of cover find similar policies using the MoneyMaxim mobile phone insurance comparison service. If you're getting an expensive phone included in the deal it can be worthwhile protecting it. Another reasons is for the fraudulent call cover - but you may feel that getting a cheap pay as you go phone and replacement SIM card will suit you as well.

From time to there has been bad press about these sorts of deals as occasionally companies running these schemes go out of business leaving customers with a contract that still needed paying, but no reimbursement coming as the retailer has disappeared. We would suggest minimising that risk by using a company who is a subsidiary of a major UK companies.

If you're happy with your current phone and it is 'unlocked' (i.e. its not locked into one network) you can get one of these deals and put the sim card into your current phone leaving the free one as an emergency phone.

Finally remember to cancel the contract and start again at the end of the contract - you will not want to be paying £25 a month with no reimbursement if you could get another 'less than £1 deal!' You can use the Prompt Me service for this as well.
And that's about it - our mobile phone comparison tool details some of these free phones, but play around with the options - find the make and model of the phone you want and get it a great deal cheaper than you can on the high street. Don't feel too bad if you want to wander into a high street store to look and feel at the phones themselves - you are probably going to buy from a connected company in any case! Our mobile phone comparison tool has over ¾ of a million deals on it on an average day so you will be amazed at the choice before you!
Note: These deals do change from day to day, and whilst the offers above were available through our site on the date of publication, and have been around in the market for some time, we have no control over the retailers so cannot promise that they will always be available. If they are not it is however likely that the most attractive deals in the mobile phone market will be available through our comparison tool.
The retailers available through our website are: mobiles.co.uk, e2save, onestopphoneshop, buymobilephones.net, dialaphone, mobile express, phones4u, mobiles2yourdoor, orange, mobile phones direct, phonebox mobiles, Go Mobile UK, Carphone Warehouse, 3 Store, The Link, Affordable Mobiles, Beepy, O2, Tesco Contract Phones, T-mobile, Virgin Mobile and Vodafone.
This table details which group the mobile phone companies featured on our comparison site are part of. This does not necessarily mean that they are part of the same legal entity though.
Online Mobile Phone Retailer
Group or Independent Company?
Mobiles.co.uk

e2save.com

OneStopPhoneShop

Carphone Warehouse


Carphone Warehouse Group
Buymobilephones.net
An Independent Company
Phones 4U

Dialaphone

Mobile Express

Mobiles2YourDoor


Phones4U Group
Orange.co.uk

T-Mobile Network

EE


EE.co.uk (Everything Everywhere)
Mobile Phones Direct
An Independent Company
Phonebox Mobiles
An Independent Company
Go Mobiles UK
An Independent Company
3 Store
3 Network
The Link
DSG Group (owners of Currys and PC World)
Affordable Mobiles

Beepy


The SheBang Group
O2.co.uk
O2 Network
Tesco Contract Phones
Tesco Group
Virgin Mobile
Virgin Group
Vodafone
Vodafone Network
Image courtesy of: Ambro at FreeDigitalPhotos.net
This content was last reviewed on 02/09/2015