Peer to Peer Lending - Earn Interest on your savings
Peer to Peer lending is fast becoming a popular way to invest savings at better rates than those offered by banks and building societies.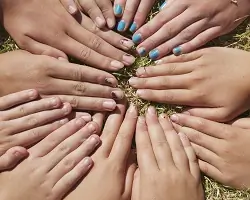 Peer to Peer Saving
Why Peer to Peer (or Crowdsourcing) has become so popular
Basically the way peer to peer lending works is that it allows individuals to find other people who want to lend some money at a better rate than they are getting from their savings. They then pool their funds and place it with a peer to peer lender.
On the other side of the coin lots of people who want to borrow money at a better rate they can achieve through a normal high street lender approach the peer to peer lender. The p2p lender uses its credit analysis tools to assess their credit worthiness and decides if they are suitable prospects. If so, they will be amalgamated with a lot of other borrowers to create a portfolio of debts which are matched with the pooled funds from savings.
Because there is no bank or building society in the middle, savers tend to get slightly higher rates and borrowers slightly lower ones.
We compare some of the leading companies in the market here - but do remember there is a reason for the better rates - there is a lot less protection for your money if things go wrong (more about this later).
see below*
from 3.0%
from 3.0%
from 3%
£10 - £no max
Diversified
Provision Fund Buffer £34m, 120% Interest Coverage Ratio

Choice of products. Access 3%, Plus 4% and Max 5%

Min 1 year
from 3.4%*
from 3.4%*
from 3.4%*
£1000 - £no max
Diversified
Zopa now minimize investors' risks through risk management policies.

Zopa has 2 different products. Zopa Core and Zopa Plus(minimum investment £1000) There is no maximum investment.

See Below
See Below
See Below
See Below
£1000 - £no max
Choice of Balanced or Conservative funds
None. Lenders encouraged to diversify and lend max 1% of total to fund.

The current projected return for Balanced Funds is 4.5-6.5%. For Conservative Funds it is 4.3-4.7%. The projected return is an estimate of what investors could earn on the Balanced lending option, after fees and bad debts, but before tax. It uses the loans Funding Circle expect to be funded on the platform, and the estimated bad debt rate of those loans based on their all-time loan data.
So why are rates better?
Rates on P2P lending can be double or more than you can achieve from a bank or building society. However, as with interest rates generally, this is because the rate reflects the risk.
The P2P lenders like to sell this as a positive - they are saving the money they would have to pay the Financial Services Compensation Scheme to buy into their protection fund (which means the first £85,000 of any money you have in a bank or building society is protected if the institution falls into trouble). This they can return to customers in the form of better rates.
But - your capital is at stake - which means, if the economy hits the rocks again and borrowers start defaulting in numbers, it is the lender who will take the hit.
What protection is there?
The companies have 'protection funds' which are basically monies they have earmarked to cover bad debts. Some talk about the fact that these more than twice cover their anticipated default rates. This is good because bad debts are really really cyclical. In the eye of a financial down turn rates of default can be twenty times more than those in the best times.
As a lender you are relying on the P2P lender to make sure that the protection fund is big enough to fund any likely losses. Sounds easy but the banks have been lending money for the last three hundred years and they still have issues every 15 years or so. It's also not as easy as saying that today's lending book is fine - it's what it will look like when the cycle turns. The processes central banks are now using to look at this very issue with large UK lenders are simply not there when it comes to P2P lenders.
Protection has been significantly improved though, as the peer to peer market has been regulated by the Financial Conduct Authority since April 2014.
This means firms must be clear, honest and transparent in their marketing material and in the way they deal with customers. Also, they need to have contingency plans to deal with issues that might occur. By April 2017 there will be minimum capital requirements in place meaning the P2P lenders have at least £50,000 of capital to protect those who have funds with them.
So should I use them?
As part of a balanced investment portfolio they are very much worth thinking about. Rates are better than banks or building societies but worse than the stock market - fairly reflecting the risk.
They are not somewhere to invest all your spare cash and certainly not for funds if you think you might need them at short notice. Not only do peer to peer firms often charge for short notice but, if, for instance, a firm got into difficulty, more people than expected might want their cash back and, as this is already lent out to those who are borrowing over a pre agreed term, it might mean you have to wait to be repaid.
As with any investment diversification, spread your risk. So think about using more than one firm to make your investments through.
This content was last reviewed on 17/02/2020