Travel Insurance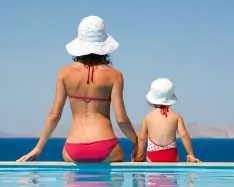 Find cheap travel insurance quotations with moneymaxim
Any Queries? Call us! Unlike other comparison sites we have people to help on hand! Just call us on 0800 520 0699 option 3. We'll be happy to help.
We search over 25 insurers and brokers (a current list is at the foot of this page) to find the most competitive travel insurance quotes that save money for you, and provide great cover.

Our travel insurance comparison service is perfect for finding low cost holiday insurance from a wide range of companies. If however you have a medical condition you want to cover do try one of the companies on the right hand side of this page or see our specialist pre existing medical condition section.
Moneymaxims aim is to make it easy for you to find a wide range of insurers and brokers who want your business. We offer a customer service team who assist with insurance comparisons and provide, for those who want it, a renewal reminder service which keeps customers on the front foot as insurance renewal dates approach. Using any of our services means you agree to our terms and conditions, privacy policy and our initial disclosure document (IDD). Our IDD also details our complaints process if you are in any way dissatisfied with the service we offer.

In some areas we work with carefully selected partners who we have rigorously vetted to ensure they meet the exacting standards we aim to offer our customers. In this arena we have a longstanding relationship with Quotezone who provide insurance comparisons on our behalf.

The above comparison service above is provided by Quotezone, which is a trading style of Seopa Ltd, who are authorised and regulated by the Financial Services Authority . Check this out at www.fsa.gov.uk/register/ under reference 313860.

Quotezone send your input data (plus some assumed generic answers the system makes), to brokers and insurers who will contact you with quote illustrations. On contact with that broker/insurer do check the details and amend any assumed generic answers that are not right for you.

For general assistance or queries or any other services offered through Moneymaxim please contact 0800 520 0699 or 01183 218197 (option 3). Feedback or complaints relating to the comparison process should be addressed to info@quotezone.co.uk whilst any problems with quotes, cover or purchases should be taken up with the providing broker/insurer (please supply the reference numbers provided).
Depending on your profile, certain insurers may not quote online - those specialising in particular markets such as certain age ranges, or travelling to certain countries. Generally our insurers offer cover for UK, European and Worldwide cover, ski or winter insurance, either for single trips or annual policies. When considering the policy that is right for you we recommend that you decide before comparing quotations what level of excess suits your budget, whether you would like baggage cover or cancellation cover included. This will make it easier for you to review quotations when the results are reported. Remember to make sure the cover meets your needs rather than just going for the cheapest quote.
We work hard with our panel to ensure the price or prices we quote is/are correct, but sometimes due to issues outside our control premiums may differ - if this is the case the premium that will apply is that the insurers quotes, although we will review the reasons for the anomaly. Any assumptions made will be specified either before you request a quotation, or, if assumptions differ between insurers, in the details section of the results page.
Please visit our Business Travel Insurance pages if you require business travel as part of your travel needs.
The panel we use to compare our outstanding travel insurance panel are: 014 Travel Insurance, 1Stop Travel Insurance, AA Travel Insurance, American Express, Bargain Travel Insurance, Club Direct, Columbus Direct, Elect Travel, Endsleigh, Essential Travel, ETravel Insurance, Flexicover, Getmy.com, Go Travel, Holiday Extras, Insurance Republic, Insure for all, Insureall.com, InsureforTravel.co.uk, InsureWithEase, JS Insurance, OINC, OUL Direct, Premier Travel, Protect Your Bubble, Swiftcover, Swinton, Top Dog, Travel Insurance Club, Travel Insurance Web, TravelInsure Genie, YourTravelCover.com
This information is based on journalistic investigation and research. It is not financial or definitive advice. Any information should be considered in regard to specific circumstances. Any suggestions followed up are done so at your own risk and your own research is key.
Other Travel Insurance Options
Specialists in pre existing medical condition travel insurance
5% voucher code (MAX5) for moneymaxim users - use online or on phone
UK based team offering many specialist policies
98% of all known medical conditions covered
Get an instant quotes online or call via friendly Freephone no 0800 542 7166 (M-F: 9am-8pm, Sat 9-4, Sun 10-4)
---
Broker offering 12+ insurers for pre existing conditions
Over 250 medical conditions covered without medical screening
Save time searching - speak to an expert
Call UK team on 0843 227 8231 (Mon-Fri 9am-5pm, Sat 9-1) or get a quote online

---
Specialist Over 50 Travel Insurer
Great rates, excellent cover
Cruises a speciality
Experts in Pre Existing Conditions
---