Flatscreen TV Insurance- Compare Prices with MoneyMaxim
Flatscreen TV Insurance can be found fast with us. We compare differing Insurance policies to cover your flatscreen TV!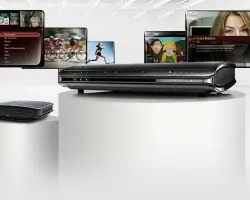 Compare Flatscreen TV insurance online with MoneyMaxim. Flatscreen TVs can vary considerably in size and quality and the newest versions can really make your viewing experience truly extraordinary. Many televisions these days are supersized turning your living room into a cinema!
Compare the market and get flatscreen TV insurance through the MoneyMaxim price comparison site. Although flatscreen TVs usually come with a warranty, when you are making such an investment it makes sense to insure it. MoneyMaxim can help you compare insurance policies that will suit you.
Image courtesy of: Virgin Media
This content was last reviewed on 18/10/2021