Key Man Insurance Policies | Free Guidance on Setting up your Policies in the best way for your Business
Key Man Insurance. No business in the country wouldn't be affected by the absence of key personnel - which is why Key Man insurance is so popular. Getting the right policy, and setting it up in a tax efficient manner is just as important though, which is why we think talking to an expert is critical.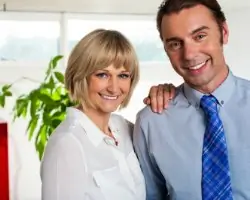 Key Man Insurance (now often called Key Person Insurance) is essential for almost any business. The fact is that almost 40% of a businesses felt that they would not survive the loss of a key man or woman on their team*.
But where can you turn when it comes to finding the right key man or key woman insurance policy or policies for your business?
Well that's where we come in. Our team have approaching 50 years experience in helping business owners protect their business and we will happily discuss your needs and ensure you are introduced to the most appropriate member of our panel so that you can get competitive quotations from a range of companies.
The advantage of our service is that, where we feel different companies might better suit your specific needs, we will suggest multiple introductions. An example of where this might happen is where two key directors are involved in a business, one who has a clean medical history and one who has a number of medical conditions to be taken into consideration.
We find that often one Key Person insurance broker will better suit one director, and another company in a better situation to handle the other. So we can suggest we get two different companies to put forward proposals giving you more choice.
The brokers we deal with will also be delighted to discuss the most tax efficient way of protecting your business too.
Complete our online form by clicking the button above - or call us now on 0118 321 8197 and get the ball rolling now! Our team will be delighted to have a chat and discuss your options - totally free of charge and without obligation.
*Legal and General Research 2011 - 39% of directors felt their business would not survive 18 months after the death or serious illness of a key person. L&G 2011
Image courtesy of: Stockimages at FreeDigitalPhotos.net
This content was last reviewed on 26/10/2021