Samsung Galaxy Z Insurance - Compare Prices with MoneyMaxim
Compare several Samsung Galaxy Z insurance policies with us. We compare policies fast, for you to have the choice of cover to suit you.

The latest handset from the tech giants Samsung is the Samsung Galaxy Z. Here we look at how and why the phone would benefit you in your day to day life, the great features it has to offer and also how, through MoneyMaxim's comprehensive comparison service, we can help you find the most suitable insurance for your new phone and more.
Our phones are an important daily feature, in most of our lives. Whether we use them for staying in touch with the world, listening to our music, photography or mapping out directions, our precious gadgets are a necessity for most of us. Whilst the technology is improving and the prices increasing, we are increasingly vulnerable to theft of our expensive belongings, along with damage and loss whilst on the go. With phone insurance via MoneyMaxim, you can be covered for those unexpected incidents and have your gadget repaired or replaced after completing the insurer's own claim procedure.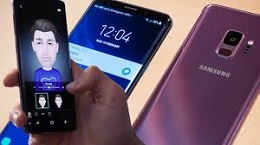 If travelling the world or out locally with friends, it's vital your precious new gadget is insured and, via MoneyMaxim, we can offer you competitive prices through our site, comparing several different gadget insurance companies. Policies through our site will cover you in most scenarios, including theft, loss and damage.
Pictures courtesy of Google
This content was last reviewed on 20/06/2022