We compare Covid-19 Tests so you can find out whether you have contracted Coronavirus or not
Compare Covid 19 tests that can be carried out at home - find out if you are currently suffering from Coronavirus. Helps prevent the need for self isolation.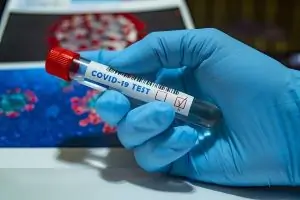 What does a Covid-19 test identify?
These tests are designed to advise those with coronavirus (COVID-19) symptoms (however mild) whether they have the virus.
When should you be tested?
The tests are only reliable if you have coronavirus symptoms at the time you take the test.
Ideally you should be tested within the initial 3 days of any symptoms appearing, but the test is effective for a further couple of days.
Who can be tested?
Tests are available for anyone over the age of 12 who has the symptoms.The tests can also be useful for individuals who are living with someone who has the symptoms.
Are Covid-19 tests accurate?
These tests are not 100% but do deliver very high levels of accuracy. There are two measures which determine how reliable the tests are:
Specificity - which is the measure against a false positive. This would mean you are told you have Covid-19 when you do not.
Sensitivity - which measures the chance of a false negative. This means you are told you do not have the virus when in fact you do.
Where can I get a home test Covid-19 kit?
Tests can be arranged either through the NHS websites relevant for your country or can be sourced privately through a pharmacy or chemist.
A selection of pharmacies currently offering Covid-19 tests can be found below
Coronavirus COVID-19 (SARS-CoV-2) testing by Swab at home
The Doctors Laboratory
98%
100%
£109.99

Oxford Online send you the swab test kit and full instructions details. You then post the sample to the Lab and you will be notified of the results by email / phone call - 2 day turnaround. Suitable for ages 12 and over only

Coronavirus (COVID-19) swab test kit
The Doctors Laboratory
98%
100%
£119.00

The coronavirus (COVID-19) swab test kit is a simple test that is CE-marked and approved for sale in the UK. It can be used at home to determine if you have COVID-19.

These tests are the same as those used by the NHS. The test comes with everything you need to collect your sample and is delivered for free. You will also receive prepaid postage and packaging to send your sample back to Lloyds partner laboratory for analysis. You will receive your results within 2-3 working days.

Covid-19 Coronavirus Swab Test
TBC
98%
100%
£189.00

London Doctors Clinic are offering a PCR swab test which detects active presence of the virus i.e. shows that you currently have COVID-19. These are the tests currently used by the NHS and approved by Public Health England and are fully compliant with government guidelines. Swabs are analysed in a laboratory with results in 3 working days.
This content was last reviewed on 09/03/2022