Airlines allowing Flexible Cancellation and Amendments during the Covid-19 Pandemic
Airlines offering flexibility over rebooking or cancellation are key during the Coronavirus pandemic - we explain who is offering what.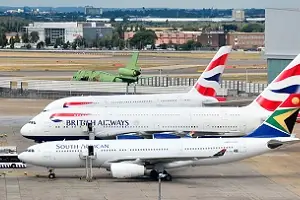 Airlines Offering Flexibility over Covid-19 Cancellations and Amendments
Every airline around the world seems to be adopting a different policy when it comes to allowing amendments and cancellations to tickets bought now for future travel.
We have reviewed many of the more poplar airlines used by our customers and separate them into those adopting some leeway, and those who are sticking strictly to their standard policies.
Its worth remembering though that many national carriers will, alongside their cheaper no cancellation fares offer flexible fares which do allow far more flexibility - although this comes at a price!
Airlines who will offer a voucher for future use if you cancel your booking
UK Airlines
British Airways
British Airways have currently published the below in response to the coronavirus pandemic.

Bookings made from 3 March 2020 onwards for journeys that are due to have been completed by 31 August 2021 can be changed, in terms of date of travel without a change fee being levied, though customers will need to pay any difference in price. This can be processed online on ba.com

If you want to change the destination and date with a departure date up to 31st August 2021, you can request a voucher online and British Airways will cancel your booking on your behalf and email you a voucher to the value of your booking, valid until 30th April 2022.

These vouchers can be used as payment, or part payment, for a future booking. Your new trip booked using a voucher must be fully completed by 30th April 2022 (departure and return). If your new ticket is cheaper than your original you will be given a new voucher for the balance which must also be used within the above period.

More details can be found on the British Airways website.
Virgin Atlantic
Virgin Atlantic have implemented the following policies in light of the coronavirus pandemic.

If you book a flight to travel any time until 31st December 2021, you can make up to two date changes and one name change free of charge (if you'd like switch your ticket to someone else). If the change in fare is within certain limits Virgin are also waiving the difference as well 0 see the Virgin website for full details. They will also waive the full fare difference if your new travel is completed before 31 March 2021. You can rebook new travell dates up to 31 December 2022. You must make any changes before the date you were originally due to fly, or we won't be able to amend your booking. More details can be found on the Virgin Atlantic website.
European Airlines
Alitalia
Alitalia have adopted the following in response to COVID-19.

Tickets purchased from 1st May 2020 to the 31st July 2020, where the flight date is before the 31st July 2021:

Customers are able to amend the travel date and/or destination (up to 12 months from the original travel date or within the maximum ticket validity period) or request a voucher for the value of the original ticket valid for one year, on any Alitalia flight. Customers can also apply for a refund equal to the price of the fare or the remainder of the fare if part has been completed, this can only be applied for if the ticket was refundable.

Where the ticket was purchased before the 30th April 2020, for flight dates from 11th March to 30th September 2020, can apply, before the scheduled date of the trip, for:

Customer are able to request a change of flight date (with possible fare repricing) to travel within 1 year from the original flight date. Alternatively, customers can apply for a voucher of equal value to the original ticket purchased, valid for one year, to fly on any Alitalia flight. Or, a refund of the ticket price, this option is only applicable if the ticket conditions include the possibility of refund.

Find out more on the Alitalia website.
Airlines Outside Europe
Air Canada
Air Canada have adopted the following in response to COVID-19.

You can make a one-time change without a fee for all new or existing bookings made before July 31st, 2020 for original travel between March 1st, 2020 and July 31st, 2021. If you booked directly with Air Canada and you need to cancel for any reason, you can convert your ticket to an Air Canada Travel Voucher that has no expiry date or to Aeroplan Miles with an additional 65% bonus miles.

Find out more on the Air Canada website.
Allegiant
Allegiant ticket holders can make a single change to their flight with the airline waiving change or cancellation fees. The change may be to any other Allegiant flight at no additional cost, you may be charged or credited for fare differences. Customers can cancel their booking and receive a Allegiant voucher for travel in the future which will be valid for two years from the time the initial reservation was booked. There are no cash refunds.

More details regarding coronavirus and changing your travel plans can be found on the Allegiant website.
Etihad
Etihad customers who have booked their flight prior to 31st August 2020 to travel before 30th November 2020 can change their flight for free. Customers will be liable for any fare differences.

If you would like to cancel your trip, you can do so and receive Etihad credit, this must be used before 31st October 2021.

If your flight has been cancelled, you are eligible for a refund. Alternatively, you can keep your ticket open, you won't need to do anything until you're ready to rebook. Etihad will keep tickets open until 31st October 2021, if you haven't used this ticket within 12 months of your cancelled flight, you will still be entitled for a refund.

More details regarding coronavirus and changing your travel plans can be found on the Etihad website.
Airlines offering the chance to rebook now instead of issuing vouchers
UK Airlines
Easyjet
You can move the dates of your flight. You are able to amend your flight a number of times onto different routes and dates until May 2021. Change fees may apply.

Easyjet encourage the acceptance of a voucher should your flight be cancelled.

More details can be found on the Easyjet website where they have created a coronavirus hub.
European Airlines
AirFrance
AirFrance have adopted the following in response to COVID-19.

Tickets purchased before the 22nd April 2020:

If your ticket is for travel before 31st August 2020, you are able to postpone your trip without any fee for making the change, subject to availability. Your new trip has to depart before the 30th November (inclusive). If you wish to travel after this date, no change fees will apply but if the original fare is no longer available you will be required to pay the difference. If your ticket is for travel on or after 1st September 2020, you can postpone your trip without incurring a change fee, however you must pay any fare difference. Tickets purchased on/after the 22nd April 2020:

If you have purchased any ticket (Light, Standard or Flex) on or after 22nd April 2020, you can change it at no extra cost as long as the same cabin/fare is still available. If the same cabin/fare is not available you will need to pay any difference. Any other fare conditions attached to your ticket remain unchanged.

*A fare difference maybe levied if the selected cabin/fare is no longer available.

More details can be found on the Air France website.
Airlines Outside Europe
Air New Zealand
Due to coronavirus, Air New Zealand are offering the option to change the date or destination once, without paying any change or service fees for international flights booked to travel before 31st July 2020.

Non-refundable tickets remain non-refundable unless local legislation requires a refund to be made available.

Find out more on the Air New Zealand website.
American Airlines
American Airlines are waiving change fees on existing and new tickets for summer travel until 30th September 2020 (for tickets that would have departed by 30th September 2020). You are able to rebook and change the destination and dates, though travel must be completed by 31st December 2021. If there is a difference in fare, you may be charged for this.

Any tickets purchased before the 31st July 2020 to travel from 1st October 2020 can be amended without any fees. This does not included Basic Economy or AAdvantage Award fares. Rebooked flights are subject to any difference in fare between the original ticket and the new price. You are allowed to change your destination should you choose to rebook.

Find out more regarding coronavirus and bookings on the American Airlines website.
Cathay Pacific
A year of free and unlimited changes to all new tickets issued between 9th March and 31st July 2020 are permitted. You must have changed your ticket by one year after the ticket was issued and have also travelled within this period. Fare differences may apply.

Find out more regarding coronavirus on the Cathay Pacific website.
Airlines offering no voucher or chance to rebook if customers cancel
UK Airlines
Airlines inside Europe
Norwegian Airlines
Nowegian are not offering free changes to bookings. Any changes you would like to make will subject to the standard fees.

If your flight is cancelled, you can request a refund or ask for CashPoints. If you opt for CashPoints you will receive an extra 20% which can be used for your next trip. If your flight is cancelled and you would like to change the booking, you can do this free of charge on the Norwegian website. Find out more on the Norwegian website.
Airlines outside Europe
All Nippon Airlines
All Nippon are implementing new policies for rebooking fees and refunds following the outbreak of coronavirus. You can see if your ticket is eligible for a refund or exempt from rebooking charges on the website.

Find out more on the All Nippon website.
This content was last reviewed on 09/03/2022