Meet our Team - MoneyMaxim's Customer Services Manager, David Neal
Your opportunity to meet members of the MoneyMaxim team - David Neal - Customer Services Manager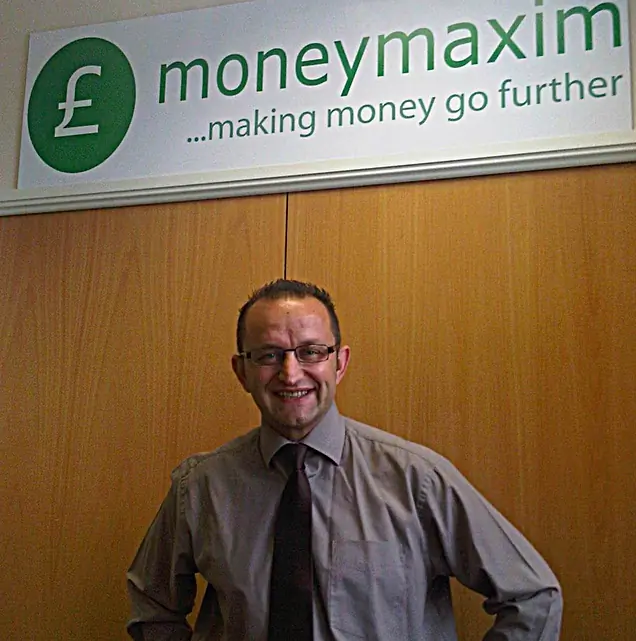 Many readers of our newsletter will have spoken to Dave, who heads up our customer service team - but who is the man behind the phone? Our website editor asks the questions!
Ed: So Dave, whereabouts do you work?
Dave: In an office right in the centre of Wokingham in Berkshire - it's a pretty town centre, with green and leafy countryside around but well connected for the motorway network, so ideal for us.
Ed: OK and what about home?
Dave: I've now been married to my wonderful wife Claire for 26 years. Claire and I have three very active and energetic children in Natasha, 22, Grace, 20, and Jack who is 17.
I love all sports and have played football to a reasonably high standard. I've also run a number of half marathons and the London Marathon which has also given me the opportunity to raise money for various charities.
With three children much of my social time is now heavily committed to supporting my children and others in the various clubs and activities they are involved in. I also run my son's football team (Chorleywood Common Youth FC Lions), which is great fun!!!
Ed: And before you joined MoneyMaxim?
Dave: I started work just two weeks after my 17th Birthday at a very well known High Street Bank, where I remained for 23 years, reaching the position of Area Manager for Local Business. But as my 40th birthday fast approached the time felt right for a change of direction so I jumped at the chance to get involved in the MoneyMaxim adventure.
Ed: And what do you like most about your role at MoneyMaxim?
Dave: I love speaking to customers and supporting them in the very best way I can and in helping to support and develop fellow team members. I'm thrilled when customers thank me for the service I've provided and that it has really helped them either in saving them time, money or provided them the reassurance that they have found what they were looking for. Everything we do at MoneyMaxim is about putting the customer first and providing the very best service we can.
Ed: Are there any customers do you like helping the most and why?
Dave: I personally enjoy helping all customers. But some of the greatest satisfaction I feel is when I have helped someone who is unsure how to use the internet. I give them all the time they need and help them over the phone to navigate around our site and to signpost them towards the area they can find the solution they are looking for.
Ed: What are you looking forward to in the next 6 months?
Dave: Apart from going on holiday with the family? For me it's to continue to build relationships with new and existing customers and for us as team to deliver the highest Customer Service levels possible for our Customers. I want all our customers to feel that if they have a question or require some assistance they can call us or visit our site, and that we will be able to help them in the very best way. Our business is growing very fast and with the launch of our in-house Car Hire Company - 'Clarify Car Hire', it's very exciting times ahead for both ourselves and all our Customers.
Ed: How about sharing two things about yourself that MoneyMaxim customers may find interesting?
Dave: I've travelled to over 40 countries to date. It's wonderful to see all the various different cultures and how people live their lives. It certainly gives you an appreciation of life.
One of my relations was the Assistant Chancellor of the Exchequer of Cyprus! We were provided a tour of the Government building and had afternoon tea there. All very different and a lovely experience.
Ed: What would constitute a perfect day for you?
Dave: Probably winning the lottery! From a personal point of view, a great day with the family takes some beating. From a work perspective, receiving wonderful feedback from customers saying that I or my team, have made their day! Please feel to review https://uk.trustpilot.com/review/www.moneymaxim.co.uk and see what our customers say about us here at MoneyMaxim.
Ed: Thanks Dave - Great to learn a bit more about you - and one thing that everyone in the office can certainly back up - you love your customers!
This content was last reviewed on 06/10/2021