Need to make an essential trip during the current Coronavirus pandemic? How to make sure you are as protected as you can be can
Coronavirus may be disrupting travel around the world - but some of us still have to travel internationally. What should you check before you plan your trip.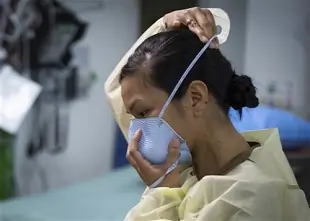 Planning Travel during the Coronavirus pandemic
Whether or not there is a major disruption to travel, such as the Covid-19 epidemic sometimes trips have to be made. Not because someone needs a holiday, or wants to visit a business contact to discuss the latest products, but because there is an essential need. So - if you are in that situation what should you consider?
Check the travel guidance
[UK Government Foreign Travel Advice](- Annual Travel Insurance - Short Term Travel Insurance)
This explains the situation from a UK perspective - as at the 22nd January 2021 the Government say that at this stage of the Covid-19 outbreak British nationals are not permitted to travel internationally unless it for essential travel.
Consider restrictions abroad.
Firstly be aware that there may be even more restrictive rules in place abroad and even essential travel may be banned at your destination.
These can be found on the specific country pages that are listed on the UK Government Foreign Travel Advice page, which often also provide links to information provided by Governments around the world.
A further source of information are the embassies of the country or countries you will be visiting - again the FCO provide a list of Foreign Embassies in the UK which provides both email and phone numbers.
This is important as some countries are enforcing isolation periods for those arriving in their countries, which could severely affect your ability to undertake either your essential business or to return home at the end of your stay.
What is Essential Travel?
Normally the Foreign Office say only you can decide whether any travel is essential, however currently . Obviously leisure travel is out and any business travel that can be postponed should be too. The general consensus is that if your trip is one that cannot be delayed then it is probably essential.
Examples might be medical personnel going to work abroad, a mechanic travelling to repair a plane or lorry that is carrying vital supplies, or possibly a close relative travelling to visit a family member who is critically ill.
However your situation may be one that you feel is essential - if it is we would highly recommend you check this with the authorities of the country you are visiting and also check with your travel insurer to see if they will cover you.
Travel Insurance and Essential Travel
There is no hard and fast rule when it comes to whether essential travel is covered by your travel insurance, when the Foreign Office are recommending that all but such trips are unadvised.
Therefore if you have Travel Insurance already in place contact your insurer and check whether you would be covered for an essential trip, ensuring that they would agree with your assessment that your trip is indeed. essential.
Some insurers will not cover anyone travelling to countries where an 'all but essential travel' notice in place, regardless of the reason. Others will.
A number of insurers are not currently issuing single trip policies with a start date in the near future, taking into account of current restrictions, but are offering annual policies.
Image courtesy of: Combined Joint Task Force-Horn of Africa
This content was last reviewed on 22/01/2021