Register now for the MoneyMaxim free energy monitor service
Use MoneyMaxims free energy monitor service to ensure you don't pay more than you need to for gas and electricity, we will tell you when you should consider switching your supplier!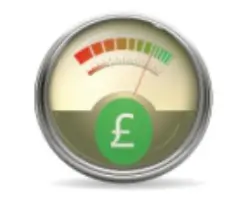 Our latest review shows 58% of subscribers could save by switching! Are you one of them? Sign up and find out now.
Already got an account? Login at the top right hand side of this page!
Once we know your current tariff and energy usage we can let you know when it's no longer competitive - and surprisingly that might be sooner than you think. Even customers who signed up to new deals only a few months ago can now save hundreds of pounds by switching again.
Every few months, or after a major market change, we will monitor your energy usage against all the tariffs covering your postcode, and let you know if annual savings of more than £50 are achievable. We will also prompt you before the expiry of any fixed deal so that you can give notice at the appropriate time, and avoid the sneaky practice of being signed up to a uncompetitive tariff for a further period.
It's free, it's easy, and a few minutes spent today will save you time, effort and a lot of money in the future.
We do recommend, that before inputting your details you do run a comparison now using our independent and impartial energy comparison service which covers all tariffs available in the UK to ensure you are already getting the best rates. If not, switch first and then register your details with us!
You must first log in to my-MoneyMaxim to use our free energy monitor service. If you do not have an account with MoneyMaxim yet, then you can quickly register for free now!
If you already have an account with my-moneymaxim, then go to the top right hand side of the page to login.
This content was last reviewed on 06/09/2017