NewBuy Mortgages
Find out your options when taking out a mortgage with a 5% to 10% deposit on a property in England.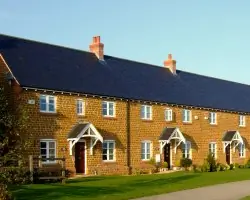 NewBuy was a particular scheme launched by the government to help first time buyers find a mortgage. It was restricted to just a few lenders and hence only assisted a limited number of those searching for a mortgage.
It has since be disbanded and replaced by schemes such as Help to Buy and Shared Ownership schemes
These are far more mainstream and we would suggest that anyone searching for a mortgage should discuss their requirements with our mortgage partners L&C Mortgages who can be reached on 0118 321 8197 - or pop your details into our form by clicking above and we will be in touch as soon as possible.
All these schemes are designed to assist those who have more modest deposit of 5% to 10% to buy a new build home. The scheme aims to help people who have priced out of the property market due to the need for high deposits. The scheme aims to overcome this deposit gap and allow people to purchase new homes in England.
The schemes is partner up with certain home builders, meaning you need to find a new home which was built by a firm that is part of the scheme.
Our service provides mortgages from the 'whole of market' meaning that rather than just one mortgage being considered for you a wide range of products with differing features, terms, rates and policies can be offered. This choice is a key benefit of our service.
More information of current schemes relating to New Homes can be found on the New Homes website.
Our mortgage service is provided by London & Country Mortgages Ltd. Beazer House, Lower Bristol Road, Bath, BA2 3BA who are authorised and regulated by the Financial Services Authority. Their FCA number is 143002. You also have the added reassurance of a MoneyMaxim consultant on hand in case of any queries or additional guidance.
This content was last reviewed on 17/09/2019