Sarah Smith
Sarah looks after our email marketing. She loves to travel and is keen to pass on any great ideas to our customers. Watch out for her newsletters for hints on how to make the most of your car hire and tips on making your money go further.
5 February 2019
Remember your excess insurance if you're hiring a car this half term
Hiring a car in half term - what are the benefits of taking out excess insurance?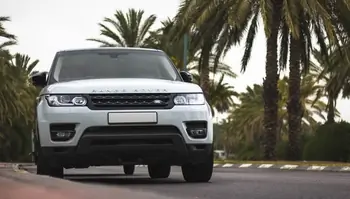 Half term is on the horizon and maybe you are off for some relaxing winter sun or fun and excitement on the slopes. If you have booked your car hire, it's not too late to protect yourself against being out of pocket for the excess, should anything happen when your hire car is in your care.
You can purchase a car hire excess policy at any point before you are in legal possession of the car, but for maximum choice of providers, we would always suggest running your quote at least 48 hours before the car hire begins.
Why choose Car Hire Excess Insurance
If you are hiring in Europe your car will more than likely come with the main insurances of collision damage waiver (CDW), theft protection and liability insurance. There would be an excess (or first part of the claim that you would be liable for) applicable to the CDW and theft parts of the policy. These excesses can vary between €500-2000 depending on where you are hiring.
If you are hiring in the USA you may find this article useful in understanding your insurance needs in this location USA and Flydrive holidays - Is extra car hire insurance necessary?
Independent car hire excess policies reimburse you that excess if you are charged by the car hire company (so long as you are driving within the terms of the car hire agreement).
These independent policies are much cheaper than the excess waiver policies sold by the car hire company at the desk and often cover a lot more. For example, all policies on the MoneyMaxim comparison service cover damage to glass, wheels and the undercarriage of the car - all areas that are frequently excluded from car hire insurance policies or are available as another 'added extra'. Many of the policies on our site also cover a host of extras including, lost keys, towing, breakdown & recovery cover and misfuelling.
It is well worth running a comparison as there may have been more providers on our site since you last ran a search. You may well find one that suits your circumstances better now. If you are planning on hiring a car again later in the year, why not consider an annual policy? They are better value if you are looking at 16/17+ total days car hire in the year and you can sit back safe in the knowledge that the excess is protected on any car that you hire during the year.
Compare car hire excess insurance for your half term trip now
If you have any questions about car hire insurance or car hire itself we are only a phone call away. Call us on 0118 321 8197, or we are available to chat via the link at the bottom of the screen.