Sally Wilson
Sally is a key member of the MoneyMaxim editorial team. She is a frequent hire-car user and often goes on holiday with her family. With an interest in getting great value for money, Sally shares her hints and tips for travelling and insurance.
1 December 2015
After Black Friday - add gadget insurance to your Christmas list.
If you are spending on gadgets this year, don't forget your insurance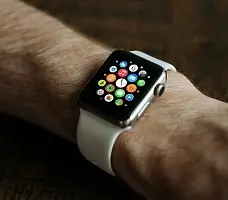 Black Friday was, for some stores, the beginning of a week of sales in the run up to Christmas. Many of you will have been able to find good deals including on electrical gadgets such as tablets, mobile phones and cameras. If you were lucky enough to find a bargain on one of these items, you may also want to find a good price for gadget insurance.
Black Friday has been inherited from the United States where the day following Thanksgiving has, for a long time, been considered to be the first day for Christmas shopping. Normally it is seen as the day for increased sales in stores up and down the country. But this year Black Friday saw record online sales of £1.1bn which is an increase of 36% on last year. This shows that consumers are changing the way they shop. Amazon and John Lewis reported that they had their biggest day of trading ever. Amazon sold more than 7.4 million items which is about 86 items every second. John Lewis had 4.9 orders per second.
With Cyber Monday following on from Black Friday there are likely to be many more sales this week. Online sales have been helped by the improvements retailers have made to their systems, meaning far less website crashes than last year. Items that have increased in popularity during the sales include Lego, Dyson products and wearable technology. Smartwatches are one of the new gadgets which may appear on several Christmas lists this year. Other pieces of technology which could be in demand are the iphone 6, Kindle Fire, and TomTom satnav.
Children may be eager to see if there is a new mobile phone or tablet in their stocking or perhaps they are hoping for a games console. Outdoor enthusiasts may be looking forward to using a new camera, perhaps the GoPro camera which can be worn on a helmet. It is great to be able to record those fantastic days out and with that in mind it is important to have these precious items insured. One of the features of new technology is that it gets smaller and more transportable. Because they are more likely to be taken out of the home, the risk to them increases.
Not all will be covered under your home insurance and the advantage to having them covered under a separate policy is that any claims will not affect your home insurance premiums. You can also feel more relaxed when your children want to take their latest treasure out and about with them. With our gadget insurance comparison service you can find a policy to cover all the items you need at a price to suit you.