Travel Insurance for Covid
We explain which travel policies offer cover for claims relating to Covid and Coronavirus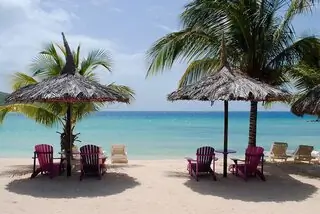 Holidays are back!
During 2020 and 2021 most of us had to put our travel plans to one side due to the worldwide pandemic. Now, with the easing of restrictions and the rollout of the vaccination programme, holidays have gone straight to the top of many family wishlists. Karen Houseago from Consumer Intelligence speaking at a recent conference told the audience 'that the holiday is very much back'.
Protect your holiday
There is a greater interest in travel insurance in the wake of the pandemic - Consumer Intelligence says 58% of Brits are more likely to take out travel insurance since the pandemic – understandable as many saw their 2020 holidays cancelled. Travellers are generally more cautious due to the risk that an infection within the holiday group or a rise in cases at your holiday destination could shatter their holiday plans.
Despite a recent rise in household bills the vast majority of people are however still making plans to travel abroad. Many families are putting their savings towards a long-awaited holiday. With a need to budget and the risks of Covid still fresh in our minds, travel insurance has become significantly more important.
Can you find travel insurance that will offer cover should you have to cancel your holiday due to covid?
Many travel insurers have altered their policies since travel has opened up. With the easing of restrictions some travel insurance providers are offering wider cover and have added Covid-specific elements to their travel insurance policy. This may surprise some as 'most consumers don't seem to expect Covid cover to be included over and above traditional cover' according to Consumer Intelligence.
Using our travel insurance comparison service, you can get quotes for your holiday insurance - whether it is for a single trip or an annual travel policy - and find companies that can offer cover for Covid-related issues. Policies can include:
Medical cover for Covid-related illness
Repatriation should you need to return home due to Covid
Cancellation and curtailment cover if you are taken ill or need to self-isolate
Cancellation and curtailment cover should a family member or travelling companion be taken ill or need to self-isolate.
Extended cover should you need to stay abroad due to Covid
Cover for return flights if your stay is extended
Help towards expenses should a friend need (for medical reasons) to join you or accompany you home
Cover if you are denied boarding due to a positive test
If you are looking for more extensive cover then look out for the following companies in your results:
Co-op Insurance
Jet 2
Go2
The following companies offer a lower level of Covid cover and may be suited to those who are travelling independently:
Cover For You
Travel Republic
Tripsure
What Covid-19 risks can I cover with Travel insurance?
Policies may provide cover in a range of circumstances. However it is not necessarily possible to get a policy that covers everything - so it is a question of deciding which policy is going to cover you best - depending on the holiday you are taking. In some circumstances it can even be worth taking two policies.
Do read the small print to check what cover is included. Consumer Intelligence reports that less than a third of people they surveyed had actually checked their travel policy's inclusions and exclusions!
Are there Travel Insurance policies which cover trips against FCDO advice?
Yes - there are both specialist insurers such as battleface whose business is to cover those who need to travel to destinations despite FCDO (formally known as the FCO) advice being against essential travel, and now general travel insurers who will, subject to limitations, offer cover to some places when the advise relates to Covid-19. One such insurer is Insurefor
FCDO issue advice against travelling to destinations for a reason so do take this into consideration when making your decision to travel.
Please be aware that FCDO advice is independent of Government restrictions - so it may be that the FCDO are not advising against travel to a country when the Government are saying it's illegal to do so. FCDO advice on each country can be found here: Country by Country FCDO Travel Advice.
Is Travel Insurance with Covid cover available for Ski and Snowboarding Holidays?
Yes - many, but not all policies available through our panel of insurers have upgrades to cover Winter Sports Trips. .
This content was last reviewed on 16/05/2022