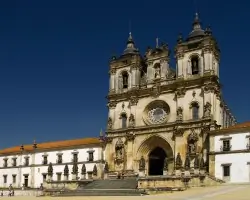 Car Hire in Portugal
Fantastic car hire deals in Portugal - compare the latest car rental prices and then see how little car hire excess insurance costs via our all in one comparison service
If you do not have a photocard licence you will be required to have an International Driving Permit. There are also a list of legal requirements for driving in Portugal
The car rental market in Portugal is highly competitive. This is great news for consumers as it keeps prices down but there is a downside. Because the headline price has become so important car hire firms have found ways to increase their profit margins. Here are some to watch out for:
Fuel policies
Full to empty fuel policies are very commonplace where you pay for a full tank of fuel when you collect the car and return it empty. These have only one advantage for the consumer - you don't have to worry about filling up the car when you return it. Everything else about full to empty policies is bad news. You will normally be charged more than pump prices to fill the car. When you return the car there will be some fuel left in the tank - but you won't get any money back for that. In fact it's really easy to leave £15-20 worth of fuel in there. Of course there's the other alternative of trying really hard to return the car on fumes and run out on the motorway. Stressful, potentially dangerous and expensive, especially if the delay means you miss your flight. This is all assuming you use enough fuel to be able to return a car empty. Many modern cars have tank ranges of 500+ miles so if you're only going for a week and using the car for pottering about rather than serious sightseeing you'll be handing the hire company more profits.
Full to full policies mean you'll just pay for what you use though you'll have to top up when returning the car.
Possibly the best solution but even rarer is to pick up part full and return it as you got it.
Car Hire Insurance
Excesses on collision damage waivers and theft waivers can be very high in Portugal with €700 to €1300 typical and some exceed €1,900 on a compact car. Some brokers offer zero excess policies but will still charge extra to cover items like tyres, windows and underside.
You'll be offered waivers for these excesses and exclusions at the desk - but at a cost. You can easily pay €13-15 per day. And did you want extended breakdown cover with that? That'll be a bit more. And personal accident insurance? Much better to select your own insurance beforehand through our car hire insurance comparison service. That way you can get a proper fully regulated insurance policy with the backup of the Financial Services Compensation Scheme, FCA and ombudsman service if you need it.
Extras
Additional drivers - typically an extra €5-8 per day though some brokers (eg Economy Car Hire) will throw in the first additional driver for free.
Young driver surcharges - just who counts as a young driver varies but anyone under 25 may get caught up in these highly variable additional charges. We've seen anything from €4 to €12 per day.
Child seats or booster seats - typically €6-8 per day but some charge over €10 for these.
Satellite Navigation - typically &euro7-10 per day
Electronic toll roads
Portugal has adopted a system of car transponders and gantry mounted cameras for toll roads, there are no toll booths so you can't pay cash as you use them. Casual users of the motorway system can pay their toll charges in post offices but you have to wait two days for the bill to be available making this awkward to achieve with hire cars. Regular users tend to rent a car transponder. You can normally rent one from the car hire outlet, charges vary but expect around Euro;1.50 per day up to 10 days plus tolls. It's worth checking in either case as there are some companies which make this a mandatory local charge. More about Portuguese Toll Roads here.
This content was last reviewed on 06/10/2015