Garage Loan Car Excess Insurance
We can help those looking to insure the excess they are liable for when loaned a car by their garage by providing comprehensive cover.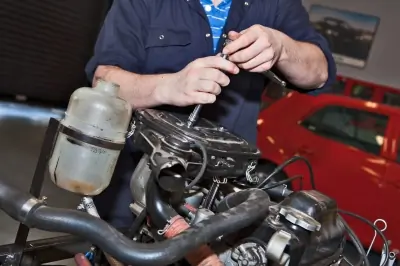 If you accept a loan car from a garage while yours is in for servicing or repair, the chances are it'll be covered by a trade insurance policy. These insurance policies often have large excesses which you would be liable for if the courtesy car was damaged while in your care.
Though car hire excess insurance sounds like a great solution, most insurers wouldn't cover garage loan cars because the garage is not a dedicated car hire business.
However, there is a car hire excess policy that will cover your garage loan car.
Worldwideinsure offer two levels of car hire excess insurance, Standard and Deluxe. The standard policy covers the basics well with £3,000 excess cover including windscreens, glass, roof, tyres and underbody. It also covers towing costs in the event of breakdown or accident. However it does not cover rentals in your home country or courtesy cars so though it's a good policy it's no use in this instance.
As you'd expect the Deluxe policy extends the cover provided by the Standard policy, increasing the excess covered to at least £5,000 and does cover for garage loan cars.
The Deluxe policy is available on a daily basis from a 3 day minimum charge up to 180 days, perfect for a one off repair. Alternatively consider Annual policies for European or Worldwide coverage for loans and rentals up to 31 days, ideal if you just want one policy that will cover both garage loan cars and holiday car hire.
For more information see our review of car hire excess insurance from Worldwideinsure or visit the WorldwideInsure website directly.
Image courtesy of: -marcus- / FreeDigitalPhotos.net
This content was last reviewed on 08/09/2015