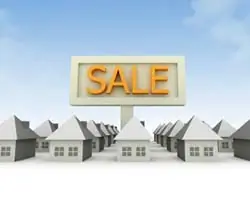 Helping you find your perfect Mortgage
Why use us?
Fee Free
Great customer service
Exclusive mortgage deals
Multiple Award winning mortgage broker
Simple process by phone, post or email
Not restricted to single lender, covers whole of market
With the mortgage market the way it is at present it's hard to know which way to turn to find the right mortgage. That's why moneymaxim have partnered with L&C, the UK's leading no fee mortgage broker to offer you free advice about the best mortgage to suit you. L&C's advisers have extensive mortgage expertise and can help first time buyers, home movers, buy-to-let purchasers and those looking to remortgage.
Mortgage Type
Description
Next Step

---

Tracker Mortgages
Tracker Mortgages have become exceptionally popular over the past few years, due in no small part to the very low interest rates that have prevailed in the UK for a number of years.



---

Remortgage
Remortgage is a term used to describe to process of replacing the existing mortgage on your property with another one, which will better suit your current requirements. There are a wide range of reasons to remortgage.



---

Buy to Let mortgage
Buy to Let Mortgages are in high demand at present as the number of private rental properties continues to rise. A combination of low interest rates for savers, concern over pension values and demand for rental properties as the homeowner market contracts have all led to more buy to let properties.



---

4, 5 or 6 Buy to Let mortgages
Many people start off investing in one buy to let property and then move on and build a small portfolio of properties. However when you start reaching 4, 5 or 6 properties you are probably finding you need to borrow from multiple lenders and that means you are spending more time in renegotiating remortgages and having to repeat yourself in explaining the make up of your property portfolio to different banks or building societies.



---

Right to Buy Mortgages
The right to buy scheme is a policy which allows long term tenants of council homes to buy their house from the council at a reduced price. Not all lenders offer right to buy mortgages, but many do, and their policies are often the same as their standard ones. Some lenders offer mortgages specifically tailored to those in the right to buy scheme.



---

NewBuy Mortgages
Find out your options when taking out a mortgage with a 5% to 10% deposit on a property in England. The Scottish government also run a similar scheme named MI New Home, to find out more read our article about MI New Home Mortgages.



---

MI New Home Mortgages
Find out your options when taking out a mortgage with a 5% to 10% deposit on a property in Scotland. A similar scheme also runs in England, named the NewBuy scheme, find out more by reading our article about NewBuy Mortgages.



---
YOUR HOME OR PROPERTY MAY BE REPOSSESSED IF YOU DO NOT KEEP UP REPAYMENTS ON YOUR MORTGAGE
The moneymaxim mortgage service is provided by London & Country Mortgages Ltd. Beazer House, Lower Bristol Road, Bath, BA2 3BA who are authorised and regulated by the Financial Conduct Authority. Their FCA number is 143002.