Personal Loans - Best Buys
Personal loans for individuals provided on an unsecured basis - find great rates from a range of UK lenders.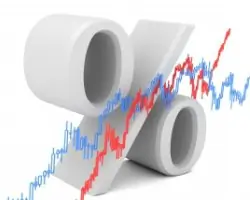 Personal loans for individuals provided on an unsecured basis (i.e. there is no need to pledge security such as your home which would otherwise be at risk if you couldn't repay the loan). Full details, terms and conditions can be found on the lenders websites.
Rates do vary considerably based on your credit rating but do be careful in making multiple applications as this can impact adversely on your rating. Some companies will allow you to make an application without running a credit search which can be an advantage. See our article for more details of credit scoring and credit rating, and how to check your current standing.
Before starting - if you think you might be able to repay your loan early and have a good credit rating consider Zopa. The peer to peer lender charge no early repayment fees and offer loans from £1,000 to £15,000. If you haven't heard of them - they have been voted 'Moneywise Customer Service Awards' winner for 2015 and 'Most Trusted Personal Loan Provider' for 2015, 2014, 2013, 2012, 2011 and 2010 in the Moneywise Awards.
Also see what offers your own bank have available. More and more banks are offering better rates to existing customers. This is not really surprising, as they clearly have a better view of how you manage your affairs, but don't assume that as you have been offered a special rate its the best in the market.
Small Loans up to £1,000
One impact of the credit crunch a few years ago really affected the small value loan. Lenders have just decided that it is not economically viable to consider a loan and arrange for it to be opened and run unless they charge a very high arrangement fee. And that would open them to widespread criticism - so they have just pulled out of the market.
Credit Unions do however specialise in lending at this level - see more in our special Credit Union feature. Another alternative would be to use a credit card - consider an interest free purchase or balance transfer card if your credit rating is strong - it could save you a small fortune. Do call us if you would like to discuss your options.
Loans between £1,000 and £4,999
For the reasons mentioned before there is still not masses of competition in this market although Sainsburys Bank (A Nectar Card is required to get the best rates) and Santander offer some of the better rates on loans over periods of 1 to 5 years. Its a fixed rate facility which is good for budgeting, there are no arrangement fees. If you are looking for between £2,000 and £2,999 also look at the Post Office. Above that figure Tesco's start to become competitive so do have a look at their rates. Also consider an interest free purchase credit card if your credit rating is strong enough.
Loans between £5,000 and £7,499
Rates are starting to drop once you get over the £5,000 mark. Sainsburys Bank, Tesco's and Santander are joined by Yorkshire Bank or Clydesdale Bank in being competitive. Remember your Nectar Card if Sainsbury's is your pick.
Loans between £7,500 - £15,000
Another big drop in the Annual Percentage Rates (APR) kicks in over £7,500, and the competition is fierce - so take advantage of it. Sainsburys Bank and Tesco's are still amongst the best, whilst two Building Societies who are part of the Nationwide group, the Derbyshire who allow any borrowers to apply, and the Nationwide, who restrict applications to existing current account customers.
This content was last reviewed on 02/09/2015