Compare Car Hire Excess Insurance
Car Hire Excess Insurance policies compared. Pop in the details of your trip and we will show you a variety of policies from the UK's leading car hire insurers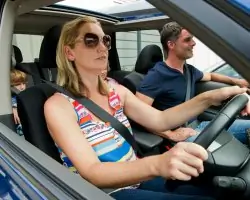 Protect yourself against a large excess bill if your rented car is in an accident, is stolen or vandalised
Save up to 90% over the cost car hire firms charge for excess insurance**
Automatic cover for tyres, wheels, roof, underbody or windscreen - all excluded from car rental firms cover.
Are you concerned about facing a large bill for a scratch on a wing, a punctured tyre or a chip in the windscreen, and tired of being asked for silly money at the car rental desk for cover that has too many exclusions?
Well you don't need to any longer. MoneyMaxim have policies starting from under £2 a day that will mean you can hire a car without worry.
Policies not only cover the excesses (policy limits can be as high as £50,000), damage to tyres, wheels glass and other areas normally excluded by rental companies but also can provide against the costs involved with misfuelling, lost keys, personal accident insurance and much more.
Many policies also cover full breakdown cover so you can avoid paying extra for the top up breakdown cover some rental firms are now offering.
So visit our car hire excess insurance comparison service now and get a quotation - you won't believe how little it costs!
** Hertz charge £26.96 per day for Super Cover (Excess Waiver) to cover a Compact sized car hired for four days in Milan Malpensa Italy (correct as at 17th October 2015)
Image courtesy of: Professional Images
This content was last reviewed on 16/10/2015