FAQ Section
>
Car Hire Insurance FAQs
>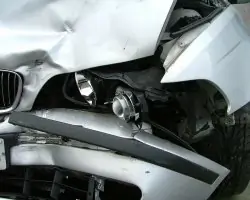 What are the Features of CDW and LDW Insurance?
We explain the ins and outs of CDWs (Collision Damage Waivers) and LDWs (Loss Damage Waivers)
Collision Damage Waiver (CDW) - is not insurance, but an agreement to waive the costs of damage to your rental vehicle if it is involved in a collision. Frequently CDW has an 'excess' which means the renter remains responsible for the first part of any claim. Also there are a number of parts of the car which are not cover by CDW, such as the tyres, wheels, underbody, roof and windscreen.
Loss Damage Waiver (LDW) is the collective name for CDW and Theft Protection (TP) which also covers the costs of replacing the car if it is stolen. Normally the excess on Theft Protection agreements are the same or higher than for CDW.
Excess insurance policies all cover the excess that you might be responsible for under both CDW and TP agreements, and cover all the 'excluded' areas mentioned above.
Basic CDW/LDW cover (with that large excess still remaining to be paid in the event of theft or accident) will normally come as standard with a rental car or van (if the hire is in Europe, Australia, New Zealand, Africa and for most parts of the Middle and Far East).
If renting a vehicle directly from the US, Canada or the Caribbean you will often find that that you can rent the vehicle without CDW or LDW. This is because residents of those countries can 'transfer' their normal car insurance policy onto rented vehicles, and therefore don't need the cover. Rather than buying the CDW from your rental company you can buy an appropriate policy from a car hire excess insurer in the UK, such as the CDW policies on the MoneyMaxim car hire insurance comparison service.
If you rent a car in America through a UK based company or website normally (but not always) CDW comes within the package as the company will assume it is required for travellers from Europe.
Visit the MoneyMaxim car hire insurance comparison site
If you are looking for car hire quotations visit our car rental comparison service here
This content was last reviewed on 29/10/2014
Similar Questions
Combined Worldwide CDW, SLI & Excess Policy Questions
General Car Hire Insurance Questions
Excess Insurance Questions
Questions on CDW & SLI Policies for the USA and Canada
Car Hire Companies - Insurance Questions
Driver related Questions
Car Rental Keys Questions