Compare Credit Cards offering Balance Transfer Cards
We search out great deals on 0% Balance Transfer Credit Cards. Find the cards with the lowest fees to get a great deal.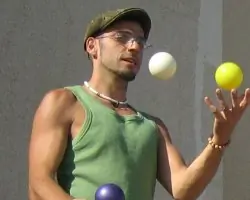 The best balance transfer credit cards are those which offer a no or low transfer fee and the longest interest free period.
Now that credit cards are repaid with the highest interest balances being repaid first, credit cards offering balance transfers interest free are more attractive than ever, although the current credit environment means that the credit scoring for balance transfer cards is tighter than ever.
Consider running a credit card check using a service such as Credit Expert - which is subject to a monthly fee, but allows a 30 day trial period first during which a credit check can be run free of charge
Balance Transfer Credit Cards
Best Buy Credit Card for Balance Transfer Cards
A Balance Transfer Credit Card can be an excellent way of clearing credit card debts more quickly. Rather than paying the 'standard' rate of interest - normally around 18% or so - you can switch the balance to a new credit card, paying a fee of around 3% - and then get a lengthy interest free period during which you can make repayments without seeing them eaten up by the monthly interest payment. Many borrowers have used this process over a number of cards to manage their debts down.
You normally need to find a credit card company with whom you do not currently have a relationship to be successful in your application - but there is a lot of choice in the market at the moment with competition really hotting up. Companies who are traditionally strong include Barclaycard, Virgin, Nationwide, Halifax and Lloyds so it's not normally too difficult to find a 'new' company.
The fees involved in making a balance transfer differ from card to card, so the cheapest card will depend on the length of time you wish to borrow for - work out the maximum period you wish to take an interest free balance transfer for and then find the one offering the lower balance transfer fee for that period.
Santander, Sainsburys Bank and Virgin Money are currently offering the longest 0% interest options. Sainsburys also offer a shorter period no interest no fee option. If you have a lower credit score then you might want to try Capital One or Chrome for your balance transfer card.
If you are looking for an alternative type of card (such as a long interest free purchase, cashback or reward card) please refer to our credit card index.
If you want to discuss the ins and outs of balance transfer credit cards do not hesitate to call the MoneyMaxim customer assistance team.
This content was last reviewed on 26/10/2021