Car Hire Theft Protection Insurance - What does it cover?
Theft Protection is a product offered by Car Rental companies which protects car hirers from the risks involved should their hire car be stolen. It is separate and different to Collision Damage Waiver which waives damage to the hire car whilst you are hiring it.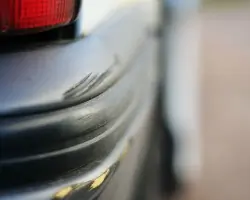 Often however, Theft Protection Insurance excludes the first part of the replacement costs of a vehicle and this 'excess' or, as it's called in the US, 'deductible' can be insured. With a car hire excess policy you can be reimbursed should you have to pay out any theft excess.
The options for excess insurance are either directly at the car hire desk - all car hire firms offer policies to reduce or remove the excess, but this is almost always very expensive and can cost more than the car rental itself (a budget figure would be circa €15 a day for Collision Damage Waiver and Theft Protection excess cover) - or via a third party 'stand alone' insurer such as those offered through the MoneyMaxim car hire insurance comparison service where more comprehensive cover costs from around £1.80 a day or under £40 for an annual policy (covering both the theft and collision elements).
The third party policies tend to be more comprehensive as they also cover parts of the car that the car rental firm policies exclude, such as the wheels, roof, under-body, tyres and glass (normally both windscreen and mirrors). A burst tyre or chipped windscreen - both fairly commonplace incidents - can otherwise result in a sizeable bill.
In the US and Canada residents are able to cover their rental car on their normal private car insurance policy. When it comes to cars either booked directly with an American car rental website or directly with an American car hire desk insurance, visitors from Europe would need to buy insurance separately to cover the risks involved should the hire car be stolen. Again these policies offering full Collision Damage Waiver, Theft Protection and Supplementary Liability Insurance are much cheaper through the MoneyMaxim car hire insurance comparison service than they would be if bought directly from a car rental firm.
Image courtesy of: Naypong at FreeDigitalPhotos.net
This content was last reviewed on 11/04/2022