Car Insurance for Expats, Secondments and those looking to live abroad
Moving out of the UK to another European country for over 6 months? We have specialists who can help you find the right solution for your insurance.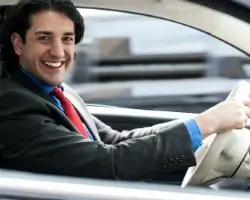 Whether you are looking for insurance which will cover you as you re-register your vehicle abroad and provide ongoing insurance in your new country, or want to use your UK registered vehicle abroad, we can help. If you are looking for insurance having just arrived in the UK click here.
If you are moving abroad, have been seconded abroad by your company or are self employed and have won a contract to work overseas, we know insurers who will be able to help with your vehicle insurance needs.
Getting the right insurance is important - as in many countries you will need a policy which is 'in country compliant' - probably underwritten in the country you are living in.
This combined with the challenges of finding an insurer who understands the issues facing someone driving a foreign registered car, on a foreign driving licence with little or no insurance history in the new country can mean finding insurance is problematic.
But we can help - we have a panel of insurers who can help in different circumstances, so, if you tell us a little of your situation, we can put you in touch with the company most likely to be able to help you. We have insurers who specialise in cars which are non-standard for the country, (say right hand drive on the continent), modified vehicles, motorhomes, classic cars, high value cars and more.
Our insurers can help wherever in the world your driving licence was issued but, unfortunately, we cannot currently help if you are retired, unemployed, a house-wife, house-husband or a student. We are also restricted in occupations and cannot cover anyone working in the building trades; factory workers; hospitality; catering; retail; personal trainers or professional drivers.
Image courtesy of: stockimages at FreeDigitalPhotos.net
This content was last reviewed on 06/10/2021