Cheap Flight Prices compared - Track down the lowest rates for your trip
Use our simple search method to find great prices for your flight. Our solution allows you to buy a low priced ticket from an airline directly or via brokers who can sometimes offer the best prices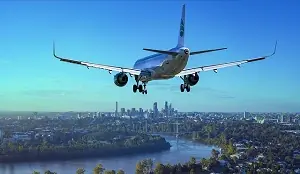 Using our cheap flight finder, which is run in conjunction with Skyscanner could help you find fantastic savings on your flights.
Having run searches for low cost flights right around the world, we have found that this service is the ideal place to go to when looking to hunt out a great deal.
It not only shows you the prices available directly from airlines but also from a range of brokers across the globe. As they can often get their hands on better deals than those on offer to the general public this can be a useful trick in the search to find the best prices for airline tickets.
Why not compare millions of flights in one simple search to find you great deals? Whether you are on your way to Aberdeen or Zurich, we can help you find low cost flights to get there.
Image courtesy of: Lar Nissan PhotoArt
This content was last reviewed on 26/09/2023