Search for Cheap Theatre Tickets with MoneyMaxim
Find great prices on theatre tickets both in London and around the country using our theatre ticket comparison service.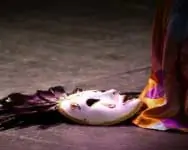 Theatre is in our blood and never more so than in the West End..one even suspects that Mamma Mia was created with us in mind..after all making money, money, money go further is the name of the game as far as MoneyMaxim are concerned.
So, if you are looking for a discounted night out, with some cheap tickets to the top shows (although maybe Dorothy tickets are over the rainbow at the moment!) check out the shows at great prices via our discounted West End Ticket comparison below and you could find a wicked deal!
This content was last reviewed on 06/10/2021