Commercial Vehicle, Motor Fleet and Business Vehicle Insurance
Insuring Business Vehicles, whatever their type, is our speciality. We can find insurers who want your business and will provide great cover. Single Vehicles to Fleets welcome.
Business Vehicle Insurance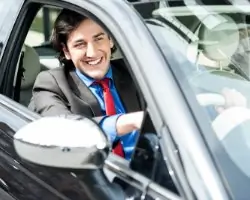 We have one of the most comprehensive services around when it comes to insuring your business vehicle or motor vehicle business.
Whether you are looking to insure an ice cream van for the summer or an ever changing fleet of company cars, we can help - review the list of different vehicle and business types available on the right, select the most appropriate and get your search for insurance under way right now.
The beauty of our services is that our aim is to only pass your details to insurers who are likely to be able to help you - so we will save you the time, hassle and frustration experienced when having to explain what you are looking for over and over to lots of insurers who might cover your business cars or vans.
Image courtesy of: Stockimages at FreeDigitalPhotos.net
This content was last reviewed on 26/09/2022