Boat Insurance - Compare Prices with MoneyMaxim
Find cheap boat insurance quotations with MoneyMaxim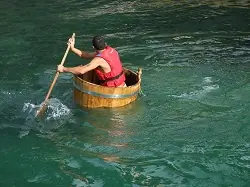 Compare boat insurance - we can find great quotes for all kinds of vessels from motor cruisers to jet skis. The term 'boat' can cover all manner of water crafts so it is imperative that you find the right kind of insurance for your particular vessel. By using the MoneyMaxim panel of insurers you can speak to those who know about boat insurance and can therefore ask the pertinent questions to help you tailor your quote accordingly.
Our aim is to simplify the process to find cheap boat insurance whether you use your craft solely in the UK or sail it abroad and whether you have a large yacht or a small sailing boat.
The beauty of our comparison service is that we have a panel of boat insurers, who between them specialise in craft of all shapes and sizes. Whether your dinghy is kept on a Northampton lake, your leisure cruiser on the Norfolk Broads or your ocean going yacht in Poole Harbour we are confident we can find cover for you.
This also means that you do not end up wasting your time approaching insurers who do not cover your type of vessel. We will have sifted them down to specialists in your boat type.
So whether you are looking to insure your boat for the first time or would like competitive quotes to compare your renewal all you need to do is pop a few key details and your boat insurance comparison is under way. Once you have submitted you details to us we pass your details on to selected members of our UK insurance provider panel, who will contact you directly to discuss your options.
As a Financial Conduct Authority authorised company you can rely on us to look after your all insurance needs
Any Queries? Call us! We have people to help on hand with any questions you may have! Just call us on 0118 321 8197 option 3. We'll be happy to help.
We approach insurers either directly or through brokers.
This service is operated on our behalf by Seopa Limited.
This content was last reviewed on 20/04/2022