Compare Cheap Car Insurance
Find cheap car insurance quotations with MoneyMaxim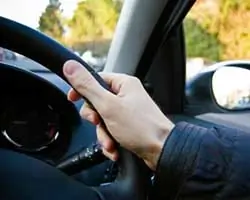 Any Queries? Call us! Unlike other comparison sites we have people to help on hand! Just call us on 0800 520 0699 option 3. We'll be happy to help.
Our car insurance comparison service may ask a few more questions than some but there is a good reason for that. More questions mean we make fewer assumptions, meaning the quote you get from us is more accurate and less likely to change when you confirm your details on an insurers site.
We also do our best not to offer you prices which have a vastly different excess to that you have requested. We have seen this practise in place elsewhere - and its true that by having a much higher excess the headline price may be cheaper - but if that's not what you asked for we don't think that's right.
On occasions we have to - as sometimes insurers will only offer insurance with a high excess - this particularly applies to younger drivers and those with a poorer driving history - but where we can avoid it we do.
Our online search incorporates the following car insurance companies (although as mentioned above not all companies quote in all circumstances): 1st Central, 1st Quote, A Quote Insurance, ABC, Admiral, Advantage, AIG, Aim4, Aim4agreatquote, Allianz, ASA Broking, Autodirect, Autonet, Autotrader, Aviva, AXA, Barry Grainger, Bedford, Bell, Brit, Broker Direct, Budget, Bullseye, Capricorn, Central Direct, Chaucer, ChoiceQuote, City, Collingwood, Computer Quote, Direct Choice, Diamond, Diva, DNA, Done Deal, Drive, Ecar, Elephant, Ensign, Equity, Europa, Express, Fast Cover, First Central, Flux Direct, Footman James, Footman James Classic, Fortis, Fresh, GHL, Green, Grouprama, Hastings Direct, Hastings Essential, H&R Insurance, Haven, Highway, HSBC, IBuyEco, Igo4, Igo4 more, Igo4 value, Insurance Factory, Insure Pink, Insure Your Motor, Insure, InsureWiser, Its4me, Its4Women, Jubilee, KGM, Ladybird, Lancaster, Likewise, Markerstudy, MMA, Moorhouse, Motor Insurance Warehouse, Motorquote Direct, My Policy, NetPig, NIG, Norwich Union, One Call, One Quote, Paragon, Performance Direct, Premier Underwriting, Premium Choice, Prestige, Provident, QBE, Quoteline Direct, Quotes Endsleigh, Renew, Royal and Sun Alliance, RSA MoreThan, Sabre, SeeUs2Save, Service, Southern Rock, Sureterm Direct, SwiftCover, Swinton, Thames City, The Cooperative, The Policy Shop, Towergate, Wiser, XL Insurance, Yes Insurance, Your Choose, Zenith, Zurich
This content was last reviewed on 14/10/2014