Coffee Shop Insurance - Compare Prices with MoneyMaxim
A coffee shop can be an extremely rewarding venture especially as you gain a popular reputation within your local area. There are however also risks involved so do ensure you're appropriately covered.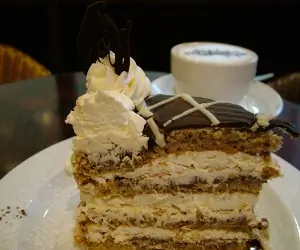 Get specialist insurance for your coffee shop through Moneymaxim to avoid nasty financial surprises.
It is so very important to protect yourself, as the owner of a coffee shop, and your business against unanticipated events. By insuring yourself to the appropriate level you can run your firm with the security of knowing that should anything happen you will be able to deal with it.
There are a broad panel of insurers all interested in your business and who will try to accommodate all your needs. By asking for a quote, you will not only get great value quotations from a range of insurers and brokers, but also benefit from their vast knowledge of insuring coffee shops.
Fill in our simple form to compare some fantastic deals. If you have any problems, don't hesitate to contact us and we will get on the case immediately.
Coffee Shop Insurance - Our Guide to Asking the Right Questions
When you are looking to insure your coffee shop you will be presented with a multitude of choices. Whilst most standard policies will cover you for your own and your employees' protection and for your equipment and stock, it is also very much worth considering full insurance against malicious fires, broken glass and flooding amongst other risks.
Here are some of the sorts of insurance policies which are fairly essential for those with coffee shops.
Commercial Property Insurance - provides protection against fire damage, smoke and water to the inventory and buildings of your business. Do check what your business is covered against when you purchase your insurance so you can be assured it covers everything you need it to. Insurance only works for you if it offers what you need.

Public Liability Insurance - as a coffee shop, you will have customers on your premises, and particularly in this kind of area, it may be easy for someone to have an accident and slip if a drink is spilt on the floor. It is therefore important to have public liability insurance to protect yourself, as the owner, against any injury that a member of the public may face and the lawsuit which may subsequently follow.

Product Liability Insurance - for a coffee shop this is an insurance that could prove to be useful. It protects the owner from any claims from someone who has purchased a product from you. As you will be serving food and drink, any illness that could come from what you sell will be covered, helping you to avoid potentially high payouts.

Theft Protection - the nature of coffee shops means distraction theft can be a potential risk. It could be quite easy for a thief to rifle through the till whilst you are serving customers. On top of this, it's sensible to have this cover should any larger, more expensive pieces of equipment be stolen.
A few minutes thought before committing yourself to a coffee shop insurance policy can significantly reduce your stress levels at a later date should an incident occur. You want to be confident that should a misfortunate event occur that you and your business could be up and running sooner.
This service is operated on our behalf by Seopa Limited.
This content was last reviewed on 22/03/2022