Collision Damage Waiver for Car Hire. Comprehensive policies with CDW cover up to 125,000USD
Compare Collision Damage Waiver policies in seconds with MoneyMaxim. We have CDW policies from the UK's leading insurers which can provide great cover for your rental vehicle.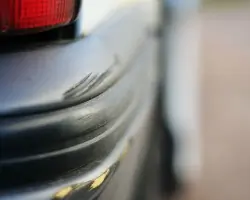 Collision Damage Waiver (CDW) or loss damage waiver (LDW) covers damage to the vehicle you are renting from a car hire firm. It is normally only required by car hirers who are renting a vehicle directly from an American car hire firm.
If you only require excess cover please visit our Car Hire Excess Insurance service.
In many countries, notably including Europe, Australia, New Zealand and Africa, you will usually find that CDW is already included in the base car hire price. It waives your responsibility to pay for damage to the rental vehicle. In these countries you normally only need consider an excess insurance policy rather than a full CDW policy.
In other countries (in particular the US, Canada and Caribbean countries) CDW is optional - and you as a hirer can decide whether or not you want to take such cover. If you don't, you are liable for the full value of the car during your rental period.
You will probably, for obvious reasons, decide you want to have CDW. If so you have two options.
You can buy it at the car hire desk. This is normally more expensive, with a typical price running from US$15 - US$30 per day.

You can buy an independent policy from an insurer. Policies are available through the MoneyMaxim collision damage waiver service. These tend to cost around £5 - £8 a day, or an annual policy can be bought for around £40 per year.
Collision Damage Waiver policies bought from the car rental desk may also cover theft, vandalism and the a loss of use fee charged by the rental firm if they cannot hire the car out after you have returned it to them due to damage.
Normally these policies also exclude some parts of the car, such as the tyres, wheels, underbody and roof. You might be offered extra insurance at the desk to cover these.
They may have an excess (the first part of any claim which remains the driver's responsibility) or an upper limit on the amount that can be claimed.
Collision Damage Waiver products bought through the MoneyMaxim service will cover both damage due to accident or vandalism and the theft of your hired car, as well as damage to the tyres, underbody, roof and glass. Some also offer additional cover for lost keys, misfuelling and a range of other risks. There are no excesses applicable on MoneyMaxim sourced CDW policies for European residents.
Policies would normally cover vehicles with a value of up to £70,000 and operate on a reimbursement basis, so you would be charged for damage on your return to the rental desk, and seek reimbursement from the car hire insurer on your return home (claims usually require instigating within 30 days of an incident). If the claim is large, it is normally settled directly between the insurer and the rental company. For this reason always make sure you have details of your policy with you when you travel.
As with the purchase of any policy, it's obviously key that you carefully read the details of any policy you are interested in to make sure it fully meets your requirements.
Image courtesy of: Naypong at FreeDigitalPhotos.net
This content was last reviewed on 26/10/2021