Commercial Property Insurance - Compare Prices for your Business with MoneyMaxim
Commercial Property insurance to protect your business, with optional extras if required - Get a quote today with MoneyMaxim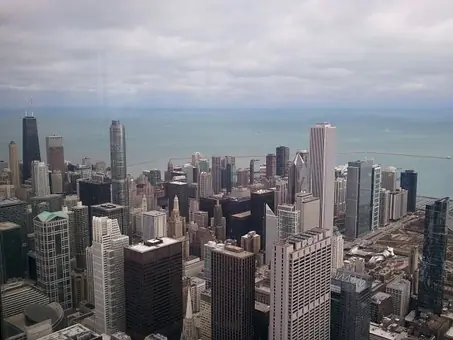 Commercial Property Insurance is hard to avoid if your business owns or rents any business premises - rather like home insurance it covers either the bricks and mortar of your property and its contents, or just the contents (which may be more appropriate for those who rent their premises).
As well as the property, policies normally offer essential cover such as employee liability and public liability insurance to be included. Unlike premises insurance, both these forms of cover are legally required, and therefore it makes sense for those looking for buildings and contents cover to incorporate both these elements within their policy and ensure they are comprehensively covered all under one insurer.
Our panel of insurers assess your business and your particular requirements, identifying the likely level of cover needed to ensure you are financially protected. Using our service means you will have a range of providers competing for your business, enabling you to find the best level of cover at the price that's right for you.
Commercial Property Insurance is tailored to your business ensuring the policy meets your requirements and particular risks are considered.
Each business will have different requirements - some, for example may require a greater level of cover for employee liability (example 100+ workers), whereas others may require a higher level of public liability cover (civil engineering/building firms), and when running a quote via MoneyMaxim and completing our quick online form, you can choose the level of cover required for your business needs and be put in contact with specialist insurers and broker who can assist. Without public liability insurance, your business could be at risk of total failure if an accident occurs or a mistake is made which causes loss, injury or damage to a member of the public or a customer.
What will Commercial Property Insurance cover?
When running a quote through MoneyMaxim for your Commercial Property Insurance policy, we ask a variety of questions to determine which insurer or broker can offer you the most preferable quote and policy for your needs - Including whether you require contents cover, stock cover and the also the level of cover required. Also asked within the form is the type of buildings you're looking to insure, with each insurer on the panel specialising in different areas we can offer cover for office blocks, restaurants, cafes, hotels, clothes shops and more, also offering cover for multiple properties.
What level of cover is required?
Whilst you can obtain employee liability insurance to cover from £25,000 and public liability insurance to cover as little as £1 million, not all business are the same and you may well require more. If, for example you had 10+ employees or a 20 floor office block, you will more than likely require a higher employee and public liability limit, than those who are self employed, or have run a small town clothes shop. With MoneyMaxim you can tailor your form to your specific requirements, filtering out those insurers who can assist you in the best way possible.
Do check your Commercial Property insurance cover suits your business needs
Insurance is all about risk and ensuring that any possible relevant risks, incidents or accidents are covered - for example running a restaurant, or working at heights, there are different risks applied that you'd require your insurance policy to cover. Do check any client or customer contracts you have to ensure you are buying the correct level of cover to satisfy both them and you - It's cheaper to include extra/relevant cover at the start of the policy rather than add any extras or alter the policy during the year.
So, complete our simple form above for your Commercial Property Insurance and let our partners get to work - within a few hours you will have a range of competitive quotes on your desk - all for just a few minutes work!
Please remember that policy benefits, features and discounts offered may differ between insurance schemes, policies or on the basis of the cover selected and are subject to underwriting criteria.
Get a range of competitive quotes by completing our form.
This content was last reviewed on 23/03/2022