Courier Van Insurance - Compare Prices for your Business with MoneyMaxim
Courier Van Insurance needed? Whether you run a number of vans, or use your van on an occasional basis find cover to suit you at great prices.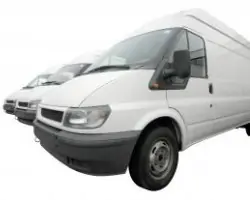 Whether you are looking for a courier van policy on a comprehensive basis or with just third party cover, we have insurers who want your business.
Finding competitively priced policies can be a challenge especially if you approach companies who don't specialise in covering couriers. So going through a panel of specialist partners gets your request in front of the right companies fast. All of the insurers are delighted to be able to cover courier vans.
So ask for a quotation below and the panel will be on the case as fast as your speediest delivery!
With the growth in internet shopping, there has been a similar explosion in the need for courier van drivers, all who need appropriate insurance. Delivery firms work on tight margins though, and to demanding time-scales and therefore getting the right courier van insurance is critical if you are going to not only find cover that meets your needs fully, but at a price that keeps you competitive.
Whether your business is in the fast food arena, the home delivery business, dealing with high value packages or offering a lunchtime meals on wheels service, you can find tailored quotations designed around the type of business you run. When comparing policies though, do consider whether you can reduce the price of your premium by:
Limiting cover to named drivers rather than going for any driver policy
Only delivering parcels within a certain distance of your base, perhaps 100 miles
Packaging in goods in transit and liability cover with your policy rather than buying a separate policy.
Declaring if you are a Trade Body member, as our panel can often access specialist discounts.
Courier Van Insurance through MoneyMaxim - a great way to find fantastic cover.
This service is operated on our behalf by Seopa Limited.
This content was last reviewed on 04/04/2022