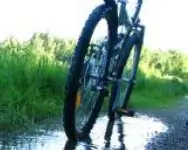 Bicycle Insurance
The modern bicycle has developed greatly and is now an ever more complex and expensive machine. E-Bikes being the most recent invention. Cycling is becoming increasingly popular for leisure, fitness and business. As the cost of fuel rises, more of us are turning to cycling as a healthier, more economical and greener way to travel. Bicycle insurance policies are normally far cheaper than for a car or motorbike for obvious reasons, however you may find the risk to your bike is higher, with thousands stolen across the UK every year.
Cycle insurance policies are not mandatory, but more of us are considering taking out specialist cycling policies. Sometimes bikes can be covered on home insurance policies, but, if the bicycle costs more than a few hundred pounds, the cover might be limited. There is the option for cyclist's liability insurance and the bike policy will have been designed specifically for the needs of cyclists rather than as an add on.
The partners on our site are specialists in this niche insurance - The Insurance Emporium offer many kinds of leisure related insurance and have a great reputation for well-designed policies. Sportscover Direct offer a travel insurance policy which can be tailored for your specific cycling requirements with many options that can be added on.
Another option available for our customers is via our associates Quotezone, where you can retrieve instant competitive quotes for your bike insurance, to then compare to any other results you have received elsewhere.
Any Queries? Call us! Unlike other comparison sites we have people to help on hand! Just call us on 0118 321 8197. We'll be happy to help.
This content was last reviewed on 18/10/2021