Dinghy Insurance - Compare Prices with MoneyMaxim
Find cheap dinghy insurance quotations with MoneyMaxim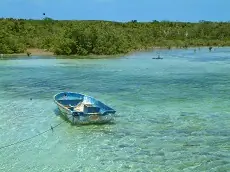 Now that you have realised your dreams and bought a dinghy we can show you the best prices via our service to get it insured to the level you need. Protect it today by using our comparison service to find a policy that suits you at a price that is bound to please.
We have a panel of specialist boat insurers and, when you submit your details to us, we will arrange for those likely to provide you with competitive quotes to get in touch. This saves you time and trouble in sifting through a raft of insurers who are really interested in covering much larger craft and therefore will turn you away when you call them.
When looking for dinghy insurance - whether you have bought the dinghy for personal use, for a youth organisation or charity or for your business - it's worth considering the following:
Will you be using your dinghy for racing?
Some dinghy insurance policies reduce claims if you are racing, particularly regarding claims for masts, spars, sails and sheets. Some will include cover for race entry fees if adverse weather causes cancellation.
Do you want cover for your sailing cloths and kit bag?
Check the limits of cover that any potential dinghy policy has for personal belongings and kit.
Planning for trips abroad?
European cover is often, but not always a feature of dinghy insurance. If you think you might need cover in Europe, it will almost always be cheaper to find a policy offering it from the start rather than adding it part way through the year, when policy amendment fees will apply.
How old is your dinghy?
Some dinghy insurance policies have age restrictions on the boats they cover. If you have a well loved dinghy make sure it will be covered by your chosen policy.
Ready to get a quote? Just click the button above and your search will be underway in minutes.
It's quickest to request a quote online
If you have any queries please feel free to call us. We have real people on hand to assist with any questions you may have. Just call us on 0118 321 8197. We'll be happy to help.
We approach insurers either directly or through brokers. This service is operated on our behalf by Seopa Limited.
This content was last reviewed on 13/04/2022