Driving School Insurance - Compare Prices with MoneyMaxim
Find cheap driving school insurance quotations with MoneyMaxim - our panel are both competitive and fast - get a quote today and be insured tomorrow.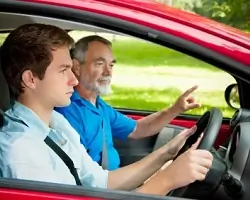 Driving School Insurance - Single Instructor or Multi Office - we can help find insurance for schools of all sizes
Whether you run a multi driver school or are still in the process of getting your qualification and need cover now, the MoneyMaxim driving school insurance panel will help you track down the right cover for your needs.
We have partnered with a panel of insurers who specialise in schools and instructors with your type of vehicle, with the modifications you have fitted.
With a standard car insurance, modifications may present a problem but with driving school insurers will understand that modifications on a car used for learning is par for the course - with dual controls and additional mirrors often fitted. By having cover for a car with these modifications you may be able to get a like for like replacement should you have an accident thereby ensuring your business can continue as soon as possible.
When you own a driving school you will be using your car for your business, not just for the commute. There are also other aspects which need to be taken into consideration such as needing any driver cover for learner drivers who are often under 25 and have little or no experience behind the wheel.
Whether you only use your car for driving lessons, or also for social and domestic use as well, find the cover you are looking for and policies that will take into account your experience and prior claims record through the service offered.
Teaching someone to drive doesn't just help them get on the road but can also instil confidence, offer them a much sought after life skill but can also pave the way for a new career. Let us assist you in finding the right driving school insurance for your business so you can get on with teaching your students with the confidence of good cover behind you.
Getting a quote couldn't be simpler - click on the 'Get a Quote' button above, pop in your details and selected insurers (i.e. those who cover your specified situation) will contact you.
Any Queries? Call us! Unlike other comparison sites we have real people to help on hand! Just call us on 0118 321 8197 option 3. We'll be happy to help.
This service is operated on our behalf by Seopa Limited.
This content was last reviewed on 25/04/2022