European Car Breakdown Insurance - Compare Prices with MoneyMaxim
Save on European Car Breakdown Insurance with MoneyMaxim. Why comparing European Breakdown policies can unearth low cost policies offering comprehensive cover.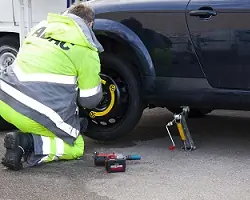 European Car Breakdown Insurance can cost far less than you might imagine. We can help you find cheaper European Breakdown cover when you look beyond the high profile providers of this service.
All of us probably think of the big names when it comes to European Car breakdown, but actually you can make huge savings if you search a little further.
Our car breakdown service allows you to find a range of policies that will cover your car, and then you can filter the results to only include those offering European cover.
Amazingly you can find an annual policy from under £65 - which will compare very favourably against a single trip policy from a major breakdown provider - allowing you to make a series of trips abroad over the year, knowing you are well protected.
It is, however, important to read the small print on these policies (as it is with any European breakdown cover) to make sure you know any limitations in cover that might impact on you.
These are typical areas to look out for:
Which countries are covered - The AA,for instance, have four bands radiating out from the UK, getting more expensive as you go. Some insurers only provide cover in the EU, which is no good if you are planning to travel through Switzerland or Norway. Others have wider coverage, covering the whole of Mainland Europe.
Cover limitations - Watch out for any overall limits to the amount you can claim back. Recovering a car from the other end of Europe can be very expensive. Some policies limit cover for example to £1200, whilst other policies can have limits typically of £1500 or £2000.
Age of your car - Be aware that some policies will not cover your car abroad if it's over a certain age. Keep your eyes peeled for such restrictions
This content was last reviewed on 30/10/2020