Food Delivery Insurance - Compare Takeaway Driver insurance with MoneyMaxim
Find specialist fast food delivery insurance with MoneyMaxim.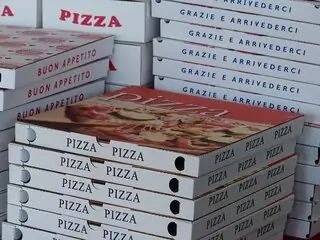 Food Delivery insurance is a specialist area, where you are only likely to find the perfect combination of a great price and the right cover if you do your research well. That's where MoneyMaxim can help.
The panel of specialist insurers we are partnered with will offer you quotations tailored to your requirements. They will talk you through all the different features insurers offer so you can understand those that might be of an advantage to you.
With a range of quotations from a comparison service you can make the best choice for your takeaway delivery business.
To get the widest choice of quotations simply click on the link and answer a few simple questions to get started.
Why do I need Food Delivery Insurance?
Your standard car insurance will not cover you if you are using your own car to deliver food. You would need insurance that covered hire and reward which is not part of regular insurance. However, with insurance to cover fast food delivery you can also cover driving for social, domestic and pleasure purposes.
There are greater risks involved with food or takeaway delivery. You are often driving more often and many of those driving hours will be at night in the dark. With the added pressure of having to deliver meals on time, there is a more likely chance of accidents too.
Without the correct insurance you are at risk of losing your car and not being able to replace it. If you rely on your car for your job then adequate insurance is fundamental for keeping your business going. Some of the well-known delivery companies will also expect you to have the right insurance for your vehicle in place when you apply for a position with them.
This service is operated on our behalf by Seopa Limited.
This content was last reviewed on 07/06/2022