Home Insurance - Compare Prices for your House with MoneyMaxim - You could save £165* and receive a free £20 Amazon Gift Card
Find some of the cheapest home insurance quotations in the market - and then get an extra £20 off as will we send you a Amazon Voucher when you buy with MoneyMaxim.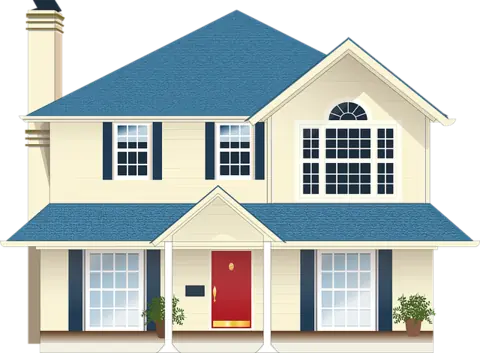 Home Insurance with a Free Gift - We give away a £20 Amazon Gift Card with every policy purchased.
We compare home insurance with over 50 providers looking to ensure you find the best deals in the market for the type of cover you are looking for. From household names such as Axa and Endsleigh to niche companies who specialise in particular types of home we can offer them all.
Save £165* when you compare prices for your Home Insurance
Cheap home insurance is always our aim but it is equally important to ensure we assist you in finding a policy that covers your house, building and contents appropriately as well as one with a low price.
Do think about the features you want from home insurance before comparing quotations
What level of excess suits your budget?
Would you like accidental damage cover?
Do you want legal expense cover too?
Is there cover for your garden furniture or plants?
Would you like to include home emergency cover?
This makes it easier to review quotations when results are reported.
With home insurance it is important to have adequate cover for all your belongings. If you are under-insured then you may find your settlement figure is reduced. Having a lower figure may make your premiums cheaper but will not help if you actually need to claim and can't afford to replace all your belongings.
Your insurance may also define what kind of locks are required on your property. This will apply to windows and doors. Make sure the correct locks are fitted otherwise your insurance may be invalid and you will not be able to claim.
We work hard alongside a panel of specialist insurers to ensure the price we quote is correct, but sometimes, due to assumptions made when making comparisons or due to issues outside our control, premiums may differ - if this is the case, the premium that will apply is the one the insurer themselves quotes, although, if you let us know that you appear to have found a difference, we will review the reasons for the anomaly.
Any assumptions made will be specified either before you request a quotation or, if they differ between insurers, in the details section of the results page.
Any Queries? Unlike other comparison sites we have people to help - please see our contact us page. We'll be happy to help.
This service is operated on our behalf by Seopa Limited.
Amazon Voucher Offer Terms and Conditions
This offer applies if you obtain a quote online and take out a new home insurance policy through the MoneyMaxim Home Insurance comparison service operated by Quotezone.

Offer does not apply to existing policies taken out before inception of this Offer, or policies that are renewed directly with insurers (rather than through the MoneyMaxim Van Insurance comparison service operated by Quotezone).

Your cashback will take up to between 11 and 15 weeks to process (sorry it takes this long but this is due to the reporting processes of the insurers). We will contact you when your purchase has been validated for this offer.

Only one cashback amount is paid per new policy.

This offer may be withdrawn at any time by MoneyMaxim.

MoneyMaxim retains the right to reclaim any cashback payment issued under this policy if your policy is cancelled by the insurer or you for any reason within the 12 months term of cover to which the Home Insurance relates.

The payment through the cashback offer will be made in the form of an online voucher and will be sent to the email address used to purchase the policy.

This offer is organised and offered by Moneymaximiser Limited trading as MoneyMaxim registered in England No. 670621. Registered Office: 8 Market House, 19-21 Market Place, Wokingham, Berkshire, RG40 1AP. Authorised and regulated by the Financial Conduct Authority.
*51% of consumers could save £165.27 on their Home Building & Contents Insurance. The saving was calculated by comparing the cheapest price found with the average of the next seven cheapest prices quoted by insurance providers on Seopa Ltd's insurance comparison website. This is based on representative cost savings from September 2023. The savings you could achieve are dependent on your individual circumstances.
This content was last reviewed on 27/10/2023