Horsebox Insurance - Compare Prices with MoneyMaxim
Find cheap horsebox insurance quotations with MoneyMaxim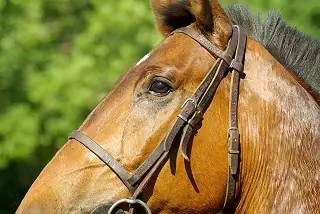 Horseboxes come a variety of shapes and sizes - and so do horsebox insurance policies. We fully understand the challenge for owners and trainers when searching for the appropriate horsebox cover. We can find you cover for vehicles from 3.5 tonnes to large adapted HGVs.
We have a panel of insurers and this flexibility means we can put you in touch with appropriate brokers and insurers - after all if you own a single horsebox and use it for the occasional gymkhana your horsebox insurance needs are very different from a trainer with a fleet of horseboxes all in daily use travelling hundreds of miles to race courses around the country.
What a horsebox is may not be a question you would ask having grown up in the UK but around the world it is also known as a horse trailer, horse van or even a horse float if you hail from New Zealand or Australia. However no matter what they are called they are designed to ensure the safety and comfort of the horses when they need to arrive at the destination in peak condition for work or competition. This is why more effort is put into the design than an ordinary stock trailer.
Whatever the size of the transport that you wish to insure we can provide give you peace of mind when moving your precious cargo. As with the usefulness and commonality of trailers on the roads you would expect there to be many specialist insurers that would cover the risks to the trailer and its contents. Now you can access these insurers from one place.
The specialist panel of insurers that we have assembled will call you to establish exactly what you need from your insurance. This has the huge advantage that you will be able to compare both features and prices and negotiate the best deal.
Some questions that you might like to consider before requesting a Horsebox Insurance Quote.
Does your driving licence cover the type of vehicle i.e. do you have a trailer or Heavy Goods Vehicle endorsement?

Do you envisage driving in Europe or only in the UK?

How many times do you envisage using this transport and how many miles would you expect to cover in a year?

Do you have expensive equipment that also needs to travel along with the horse perhaps?
Any Queries? Call us! We have people to help on hand with any questions you may have! Just call us on 0118 321 8197 option 3. We'll be happy to help.
This service is operated on our behalf by Seopa Limited.
This content was last reviewed on 20/04/2022