Minibus Hire Excess Insurance
Compare minibus hire insurance policies for UK and Europe. From just £8.44 per day!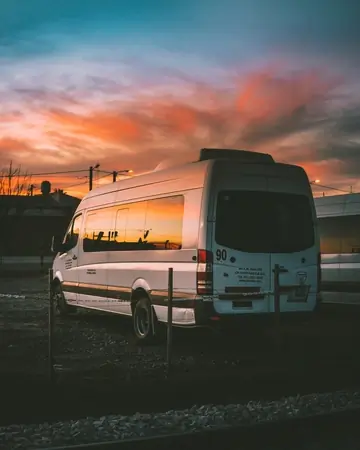 Planning a trip with a big group of friends? Perhaps you and your local society want to arrange a weekend outing? For many reasons people often need to use a minibus or people carrier that takes a larger number of people. As with car hire, minibus hire agreements will also usually come with standard insurance which includes an excess payable in the event of a claim. This can be quite hefty and not what you want to be saddled with at the end of a fun week away. There are also usually exclusions such as for damage to the wheels or windows. The best way to avoid any extra charges is to take out Minibus hire excess insurance.
Why buy Minibus Hire Excess Insurance?
If you are hiring a minibus you should consider buying your excess insurance in advance as you may get a better deal. For example, if you were to hire a 12-seater Ford Minibus from NationwideHire, you could pay £12 per day to reduce your excess to £600. Through MoneyMaxim you could pay only £8.97 per day to reduce the excess to just £200!
Hiring a Minibus with up to 9 seats (including the driver's)
Here at MoneyMaxim we can offer minibus hire excess insurance to suit your requirements through several different companies.
If you are hiring a minibus with 9 seats or less (including the driver's seat) you can use standard car hire excess insurance through our comparison service selecting up to 7 or 9 seats - whichever is appropriate for your vehicle. Policies start from under £1.85 a day and can include cover for tyres, windscreens, misfuelling, lost keys, breakdown and recovery. If you are likely to make more than one trip in a year with your group or if you are travelling for more than 17 days, an annual policy may work out a cheaper option.
Savings here can be even greater! When renting a 9-seater Mercedes Vito with Hertz in Rome you could pay £379.97 for their Super Cover Excess Waiver for one week. An excess reimbursement policy through MoneyMaxim for the same car would cost as little as £13.56 for the week.
Hiring a Minibus with between 10 and 15 seats
We can also provide excess insurance for minibuses with seats for 10-15 people (including the driver) through Questor. Their policy costs just £8.97 per day.
The cover available for larger minibuses differs from that for standard car hire. There will still be an excess of £200 payable for damage and theft claims. Drivers aged between the ages of 21 and 84 can be covered. Unlike for cars, larger minibus hire excess insurance has a rental period limited to 14 days. You can choose between UK, or UK and Europe cover. Unfortunately we do not have any policies available for countries further afield including the USA. There is no annual cover available.
If you are hiring a larger minibus we are not currently aware of any policies available other than those available from minibus hire firms themselves.
Please do make sure you do read all the terms and conditions to make sure any policy you buy is suitable for you and your party's requirements.
MoneyMaxim can help you find excess insurance for your minibus hire and save you money.
Prices correct as at 21st August 2023
This content was last reviewed on 21/08/2023