New Drivers Insurance - Compare Prices with MoneyMaxim
Compare and find cheap new drivers car insurance quotations.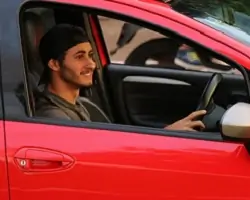 It can be a difficult and time-consuming task for new drivers to find a competitive quote for their car insurance. Having to ring many different providers with the same information can be tedious. We can put a stop to all those worries with our New Drivers insurance comparison service. Just click on the green button above to get started today!
We may ask a few more questions than some when you use our service. We're sorry about that but it does mean fewer assumptions are made and the quote you get from us is more accurate and less likely to change when you confirm your details on the insurer's site.
This New Drivers service is provided via our partner company Quotezone who search over 90 leading insurers and brokers for competitive motor insurance quotes, enabling you to make a great car insurance comparison. The quotes will also be tailored to your particular requirements
Don't be concerned if you don't see quotes from all companies. Not all companies may quote in the case of young or new drivers, so some companies which you may be expecting to turn up won't if their cover isn't suitable for you as a new driver!
Many of these have developed special policies for new drivers so run a quote and see how we can help.
Insurance for new drivers can be expensive but there are a few ways in which you could potentially reduce the cost.
Drive a car in one of the lower insurance groups

Install an alarm

Use an immobiliser

Fit a telematics or 'black' box

Add a parent as a second driver

Consider a multi car policy

Take a Pass plus or Advanced driving course (But beware...these can cost more money than you may save on a policy)
We have more information on these money-saving ideas.
So, if you are a New Driver and have any queries about insurance, just call us. Unlike other comparison sites we have people to help on hand! Give us a ring on 0118 321 8197 option 3. We'll be happy to help.
Image courtesy of: Gabriel Mareco - Pixabay
This content was last reviewed on 19/10/2021