Office Insurance - Compare Prices with MoneyMaxim
Your Easy Guide to Office Insurace. Get quotes for your business insurance today.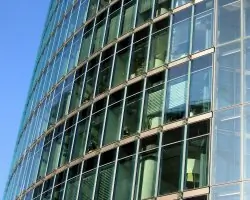 Every office is different - from the location, to the contents, to the people. By using our service via the button above, we do the hard work for you. Even better we are at the end of the phone if you need us. Call 0118 321 8197.
What insurance do you need for an office?
Your office is a critical part of your business, and any disruption to its smooth running can cause you hassle and mean lost revenue or extra expenses. It's therefore important that you find office insurance which not only covers damage to office premises or equipment, accidents and injuries to employees or visitors, but also a policy that steps up to the plate when you need it.
Our service only asks a few simple questions to get you on track to finding a quote for your office insurance such as whether you own the premises or not, and if you have stock in the office you need to cover.
Consider whether you need either of the following to be included in your office insurance:
Public Liability Insurance - This covers claims against you by a client or member of the public for injury or damage caused as a result of your business.

Employers Liability Insurance - Most businesses are required to have this under UK law if they employ any staff. It covers injury or illness claims by an employee as a result of their work for you.
So, if this is the first time you have looked for insurance or you want to look around for a more competitive office insurance quotation as your policy is up for renewal, try us out - we are here to help.
How to find and compare office insurance quotes quickly and easily
We want to help you find great value office insurance fast. We know finding the appropriate cover for your business is not the reason you started your firm so, instead of spending time researching lots of insurers trying to track down the right one for you, let us do the hard work for you.
By clicking the 'get a quote' button above and filling in the short form, you will receive quotes from a number of the UK's leading office insurers. We will let them know your requirements - meaning you save time by avoiding insurers who don't cover your type of business, size of company or location.
Whether you run a solicitors, an IT company, consultants or recruitment agency (or any other office based firm) we will be able to arrange quotations fast.
This service is operated on our behalf by Seopa Limited.
This content was last reviewed on 14/12/2021