Park Home Insurance - Compare Prices with MoneyMaxim
Get quotes for park home insurance that includes cover for accidental damage through our panel of specialist insurers.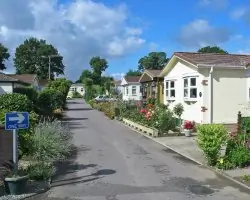 Park home insurance at great prices found fast with our panel of specialist insurers who are able to insure all makes and sizes of mobile home. Park home is far different from insuring a traditional bricks and mortar style house so it is important to get the right people on the job.
Getting insurance is important as living on a park home site brings with it responsibilities - for more information see the Governments guide to owning or renting a park home.
With a panel of specialist insurers we can help whether you are a resident of a park home or own a holiday mobile home and rent it out. You can tailor a policy to include options that you need to feel comfortable. By speaking to specialist insurers you can be confident that they will understand your requirements.
Both park home insurance and holiday lodge cover are available at very competitive rates, and a variety of cover levels are on offer meaning a policy can be adapted to suit your particular requirements.
You can get a quote in seconds - just click on the 'get a quote' button above and within a minute the panel will be on the case for your park home insurance!
Any Queries? Call us! Unlike other comparison sites we have real people to assist on hand! Just call us on 0118 321 8197. We'll be happy to help.
This service is operated on our behalf by Seopa Limited.
Image courtesy of: Clive Perrin
This content was last reviewed on 20/04/2022