Professional Indemnity Insurance - Compare Professional Indemnity Insurance Quotes Fast
What is Professional Indemnity Insurance and do I need it?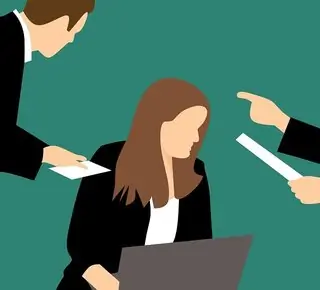 If you want to know the best prices for Professional Indemnity Insurance offered by a wide range of insurers then simply click on the button above. Fill in your details and we will quickly provide quotes to help you get on your way.
What is Professional indemnity insurance?
Professional Indemnity Insurance can help protect you, your business and your staff if a client makes a claim against you due to a problem with work you have done for them or advice you have given them. This type of cover is also known as PI insurance (PII) or indemnity insurance.
Professional Indemnity Insurance policies cover you for claims made by clients for compensation should an error or a mistake made by your company cause them financial loss. It will also cover legal costs due to your or your staff's negligence. Typically claims are for providing the wrong advice or making a mistake which leaves your client out of pocket.
Do I need Professional Indemnity Insurance?
In the UK it is not a legal requirement to have Professional Indemnity Insurance however some regulatory bodies, professional organisations or trade associations may have them as part of their rules. PII may also be a contractual requirement with your clients.
Those who need Professional Indemnity Insurance normally fall into one of the following categories:
In the business of providing advice to clients
Manage customers' information or data
Are liable for the intellectual property of your clients
Are a professional who could be responsible for losses if the work you undertake is deemed to have caused losses.
Whilst many businesses feel that the quality of their work is such that claims are unlikely, we are in a world where litigation is on the rise. PII is therefore a protection any professional firm cannot really do without. Additionally clients and regulators would expect you to have such cover to ensure they are also protected should losses be incurred.
Who does Professional Indemnity Insurance protect?
Professional Indemnity Insurance is normally provided on an industry basis, as an architect needs very different cover from a lawyer or an accountant. You can select the policy limit you require, typically up to £10m.
We can happily provide quotations for charity and voluntary organisations as well as commercial businesses.
What is the difference between Professional Indemnity Insurance and Public Liability Insurance?
They are both there to cover you for compensation claims against you but for different reasons.
Professional Indemnity Insurance covers claims against you by clients if you make a mistake in your work. If you produced fliers for a company and used the wrong email address, this could result in a claim for compensation.
Public Liability Insurance covers compensation claims for injury or damage by the public. An example would be a customer tripping up on a carpet in your shop.
For fast, easy Professional Indemnity Insurance quotes today - click on the button above and we will put you in touch with insurers who can help.
This service is operated on our behalf by Seopa Limited.
This content was last reviewed on 20/11/2023