Public Liability Insurance - Compare Prices for your Business with MoneyMaxim
Public liability insurance to protect your business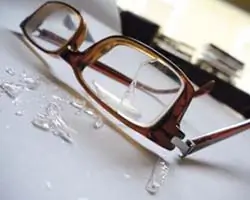 Public Liability Insurance is a must if you run a business. Our panel of insurers will analyse your business and identify the right level of cover to ensure you are financially protected in an accident that's deemed the responsibility of your business. Using our service means you will have a range of providers competing for your business, enabling you to find the best cover at the lowest price.
Public liability insurance is designed around your business so that particular risks are considered and it is tailored to your requirements. Although public liability insurance is not a legal requirement, it is a good idea for any business to consider it. Public liability insurance covers claims for compensation and related legal costs if you are held liable for injury to a third party or for damage to their property.
It will depend on the business you run. If you are a tree surgeon it stands to reason that the insurance to cover the risk of an accident on customers' premises will need to cover more risks than a policy covering an office where visitors are infrequent. However, without liability insurance your business could be at risk of total failure if an accident occurs or a mistake is made which causes loss, injury or damage to a member of the public or a customer.
Frequently claimed for accidents can result in costly public liability insurance claims and potentially large legal bills. Even a spilt cup of tea on a shop or office floor can lead to a visitor or customer slipping and a subsequent claim on your public liability insurance policy. Without such a policy, your business would be potentially liable for the whole claim.
Get a range of competitive quotes by completing our simple form above.
Will Public Liability Insurance fully cover you?
Let's take the example of a bathroom fitter fitting a new shower in a customer's home. Unfortunately, due to a crossed thread, the drain developed a leak causing water damage to the surrounding area and the room downstairs. The shower tray needed to be removed and refitted, and substantial renovation work downstairs. The insurance company will, in a case like this, foot the bill for any damage caused, although it will not cover the cost of any policy excess or element of profit on the subsequent works required to correct the error.
How much public liability cover is required?
Whilst you can obtain public liability insurance to cover as little as £1 million, you may well require more. If, for example, your business was exhibiting at a show or exhibition, it is often a requirement that £2m of cover is held. If you are tendering for contracts with larger companies, local authorities or government you will probably need up to £10 million of public liability cover.
Do check your public liability cover suits your business needs
Make sure any relevant risks are covered - say working on ladders or above the ground. Check any client contracts you have and ensure you are buying the right level of cover to satisfy them. It's far cheaper to buy extra cover on policy inception than change the policy during the year. Check the exclusions would not mean you would be barred from claiming.
So.. complete our simple form above and let our partners get to work - within a few hours you will have a range of competitive quotes on your desk - all for just a few minutes work.
Please remember that policy benefits, features and discounts offered may differ between insurance schemes, policies or on the basis of the cover selected and are subject to underwriting criteria.
This content was last reviewed on 07/12/2022