Shop Insurance - Compare Prices for your Retail or Wholesale Business with MoneyMaxim
Need Shop Insurance for your Retail Premises? Short cut your search with MoneyMaxim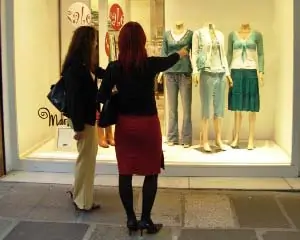 Our partners on a panel of shop policy insurers cover every kind of retail establishment going. From cafes and coffee bars, through clothing or shoe shops to service establishments such as hairdressers and nail bars.
They can help protect you, your business and your staff against a wide range of risks including building and contents cover, business interruption insurance, cash on premises cover and public liability insurance.
A massive advantage of using this service rather than approaching just one broker or insurer is that you will benefit from talking to a wider range of specialists, and understand your shop insurance options fully.
Pop in your details below and we will select from our specialist panel of over 35 insurers - those who focus on your type of business and will be able to assist you in your search - and ask them to provide their best quotations for you.
Whilst shop insurance can obviously cover the stock and business contents of your shop and, if you are responsible for the building, you can extend cover to insure that as well. The combination of these policies cover you for theft, malicious or deliberately harmful damage, gas and other explosions, natural disasters and flood damage. You also have the option in most cases of extending your policy to include accidental damage.
You do need to be aware that many policies have a range of exclusions so read the policy's terms and conditions and accompanying paperwork carefully. You do not want to find out about it when you come to make a claim.
It is, however, well worthwhile asking insurers as to changes you might make to reduce premiums. Additional security or shutters might be a worthwhile investment but you won't know if you don't ask.
Consider the following optional extras as well if you consider you want fuller protection:
Legal Expenses insurance - covering the costs of legal action should you have disputes with suppliers or staff employment issues.
'All Risks' insurance - covering business property you take from your premises. Remember items such as a lap-top you might carry between your home and shop.
Goods In transit - for items you are delivering to customers or moving between premises.
Cash Cover - to cover the risk of cash being stolen from your premises or on its way to the bank.
A few minutes thought before committing yourself to a policy can save you concern and heartache at a later date and leave you confident and relaxed in the knowledge that you are fully protected.
This service is operated on our behalf by Seopa Limited
This content was last reviewed on 17/09/2019