Compare Cheap Annual Ski and Snowboarding Insurance Policies
Find cheap annual ski insurance quotations with MoneyMaxim - compare policies fast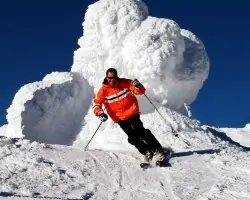 Any queries when you are searching out great value annual ski cover? Just call us! Unlike other comparison sites, we have people to help on hand! Just call us on 0118 321 8197. We'll be happy to help.
We have many insurers and brokers who offer a fantastic range of policies that will cover both your skiing or snowboarding trips during the winter and then any other trips you might take during the rest of the year. You can also compare those companies that cover more than just skiing and snowboarding too.
Some companies offer some ski insurance without increasing their premiums on annual policies, although it is best to to simply run an annual insurance quotation request which includes winter sports as you can find that those policies which offer the ski or snowboarding cover 'free' still end up costing more than those who charge an additional premium for the cover.
If ,however, you have a medical condition you want to cover do visit our Ski and Snowboarding Insurance for those with medical conditions.
We work hard with our panel to ensure the price or prices we quote is/are correct, but sometimes, due to issues outside our control, premiums may differ - if this is the case the premium that will apply is that which the insurer quotes, although we will review the reasons for the anomaly. Any assumptions made will be specified either before you request a quotation, or, if assumptions differ between insurers, in the details section of the results page.
The panel we use to compare our outstanding travel insurance panel includes amongst many others: Admiral, Columbus Direct, Flexicover, Insurance Republic, Insure for, Multitrip.com, and Top Dog.
This content was last reviewed on 13/10/2021